By Andrew Masinde
Inside Rachael Amol's compound in Gayaza, Wakiso district, are clean plastic containers well arranged on various metallic staircases in three straight lines.
In each container, she has planted various crops such as strawberries, sweet paper, cherry tomatoes and onions, among others.
According to Amol, initially, she was using polythene bags bad from which she was planting the crops.
"It was not environmentally friendly but also, they were not long-lasting. Every season I would procure new polythene bags to replace the old ones. It was very expensive," she said.
However, after doing research, she decided to buy plastic containers which she cut into halves and it is where she now grows the vegetables.
According to Amol, the containers are durable so they can be used for so many seasons without being disposed of. They can also be easily transferrable in case you need to have a new place for farming.
They can also be cleaned in case there has been dust or mud splashed on them during rainy seasons.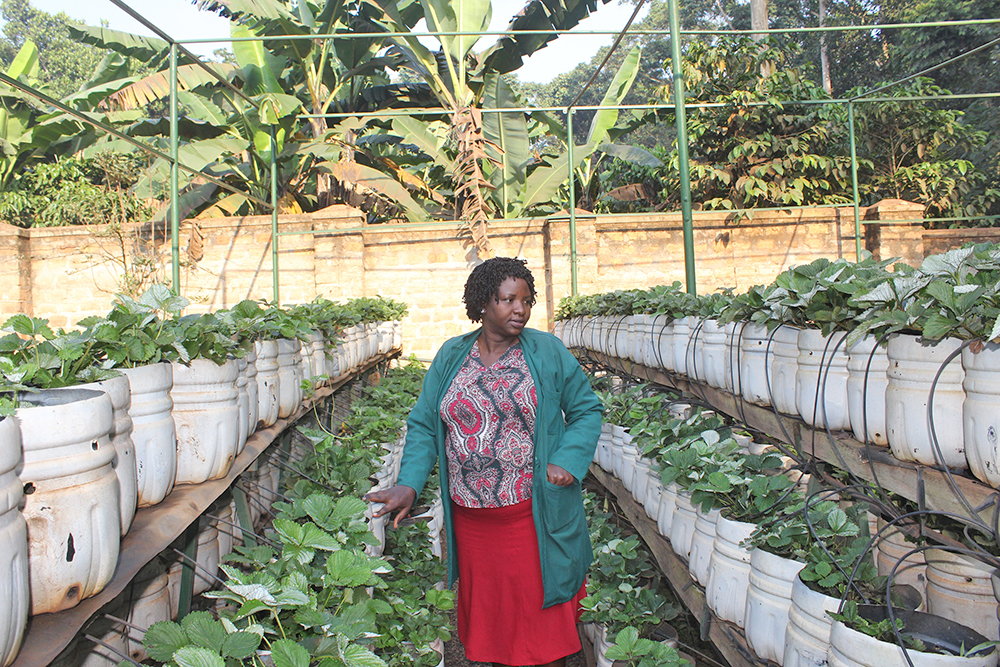 Amol grows strawberry and tomatoes on a commercial basis in plastic containers. Photos by Andrew Masinde