By Rosemary Tukundane
Bob Kagoro a chartered accountant and managing director of Kidukuru piggery farm is Karambi village, Fort Portal city Kabarole district.
'I worked for 30 years as an accountant in one bank in Kampala but decided to start pig farming which makes more money that I collect 7.5 million from my farm every month and invest less in feeds and medication, he said
On two acres of land, Bob deals in dairy farming, apiary, rabbit farming but pig farming is his main source of income.
Bob added that after three months, three weeks and three days a pregnant pig will give birth to its first liter. A young piglet will go on heat between the fifth and sixth month depending on feeding and yet the male at the same time is ready for slaughter. If you decided to sell piglets between two and four weeks of age, you can also heat the market.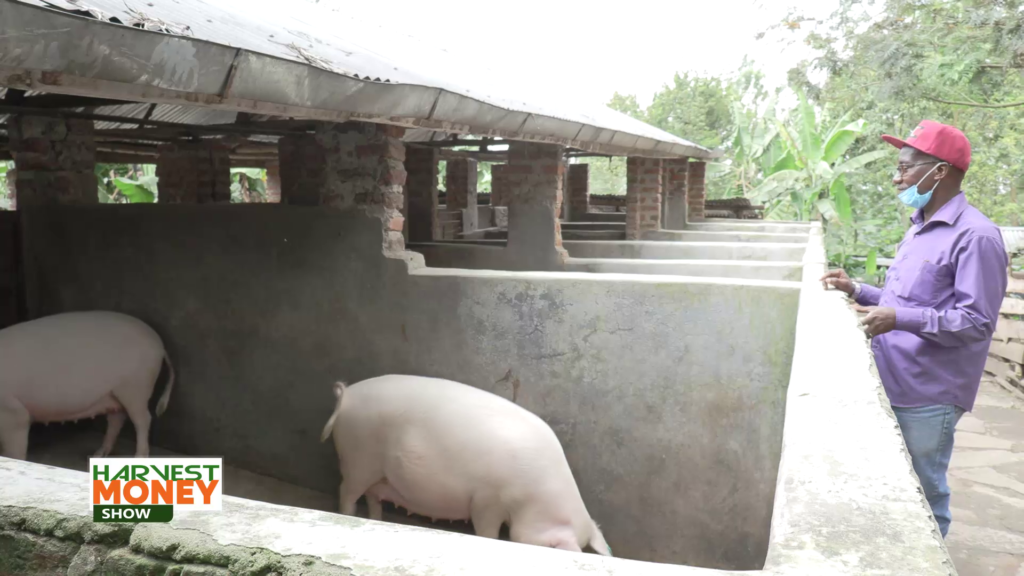 Why pig farming
Brings profits faster.
Start with little money.
On a small piece you can carry out the project successfully, the pig farm is on quarter an acre.
Less risks of maintaining piggery [pigs don't fall sick easily]
Multiply so fast because one pig can deliver 10-9 piglets at once.
Quick manure from pigs.
Pigs are very easy maintain because they can eat anything and grow as big as expect
Why a pig farmer must keep records?
Ear tagging for easy identification [ when it was born, went to heat, type of breed.
Knowing how much is invested and profits is very important in any business.
Money invested in and profits [ output] following up with clients, visitors who buy and visit the farm.