By Christopher Ahimbisibwe
In 1990 the Ministry of Agriculture introduced mushroom growing in Kabale district as a way of boosting household income.
This was due to the high population that caused land fragmentation which resulted in low food production. As a result, mushroom growing was an idea of using a small space, but earning much from it.
John Mbonigamba commonly known as Muva, a mushroom farmer in Kabale central Kabale municipality is proud of his mushroom business which he has been doing since 2012.
Mbonigamba who is currently concentrating on more than 790 mushroom gardens in his home area says the demand is high.
Nahamya Liberty, Mbonigamba's son who finished university is now helping his father to improve and upgrade mushroom gardens.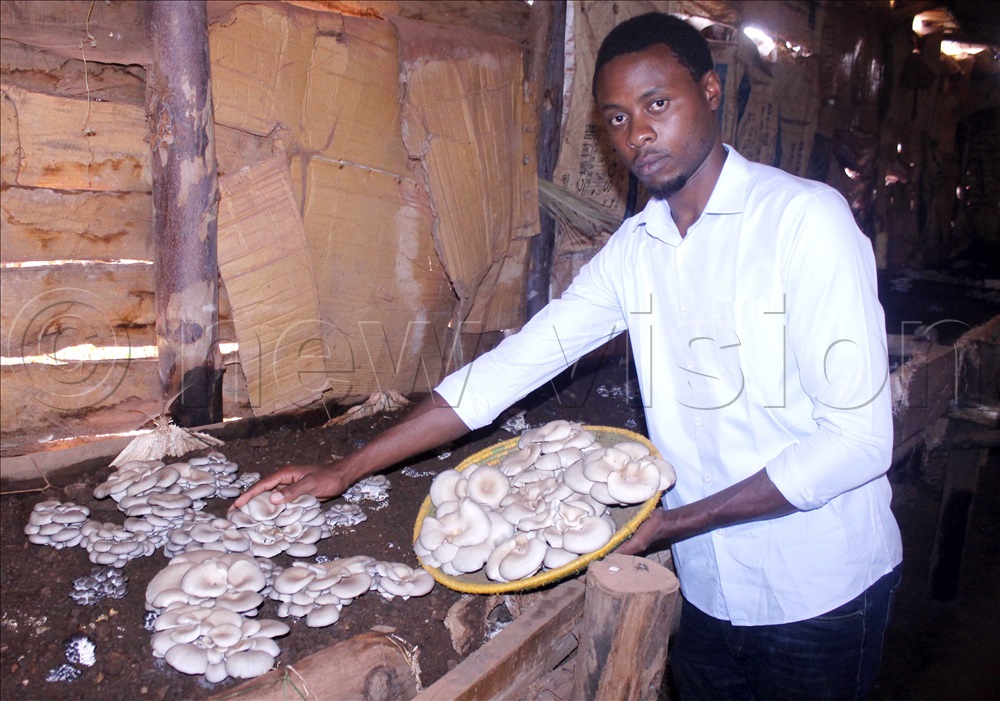 He says that through mushroom growing, his father was able to raise fees for his education.
Nahamya says they grow oyster mushroom which is on high demand in Kabale. Individuals, hotels and supermarkets in Kabale are now the big consumers of fresh mushrooms.
A kilogram of fresh mushrooms from his farm is sold at sh10,000 and the price is likely to increase to sh12,000 due to high temperatures (which hinder the plant's growth) caused by the dry season.
Mbonigamba earns sh120,000 every day from his mushroom gardens.
Mbonigaba and his son are now training mushroom farmers in Kabale and Rubanda districts to be able to satisfy the demand.
Pamela Musimenta, one of the beneficiaries from Rugarambiro, Karegye in Muko parish Rubanda district, says she earning big from mushroom growing because there is a ready market.