I must confess, this recipe looks pretty intimidating to the eyes. The long list of ingredients doesn't give much courage either. However, you will be surprised how simple it is when you actually start to work it out. As long as you have the ingredients and an oven, the rest is pretty simple. And once you are done, you will taste the most delicious meatloaf you have ever cooked and give yourself a pat on the cheek. The roasted vegetables also give it a good visual appeal.
If you have a food processor or a good hand blender, you can make your own fresh breadcrumbs by simply whirling bread in the machine.
Meanwhile, this meatloaf will be on the menu for the Fine Dining Event I am hosting today at Serene Suites, Kampala. Come prepared for a six-course meal with endless drinks. Party starts at 3:00pm.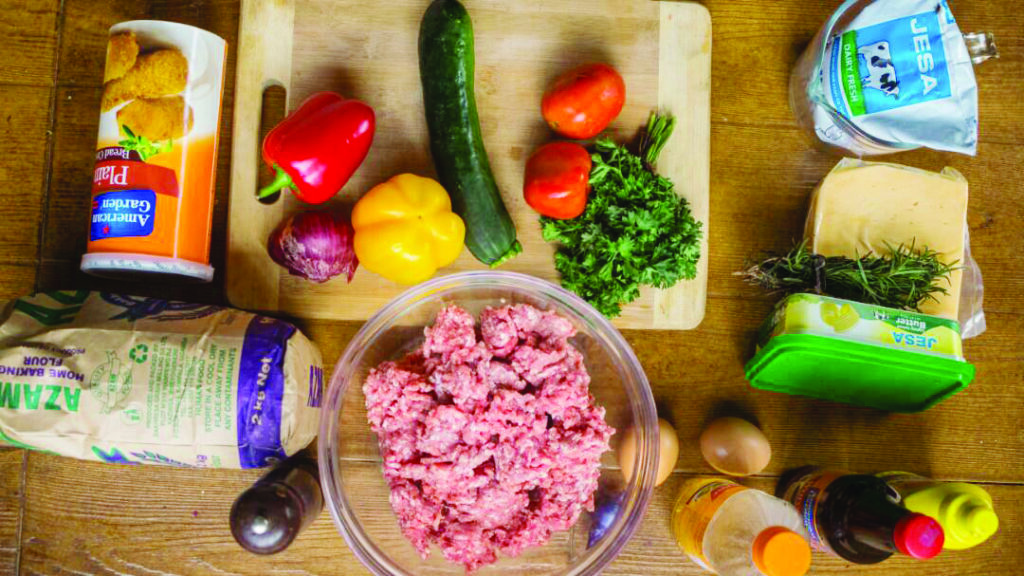 Ingredients
Meatloaf:
3/4 cup milk
2 eggs
1 cup bread crumbs
750 g lean ground beef
1 small onion, finely chopped
Pinch of salt
1/2 tsp black pepper powder
1/2 cup chopped fresh parsley
2 tbsp. Worcestershire sauce
2 tbsps. Dijon mustard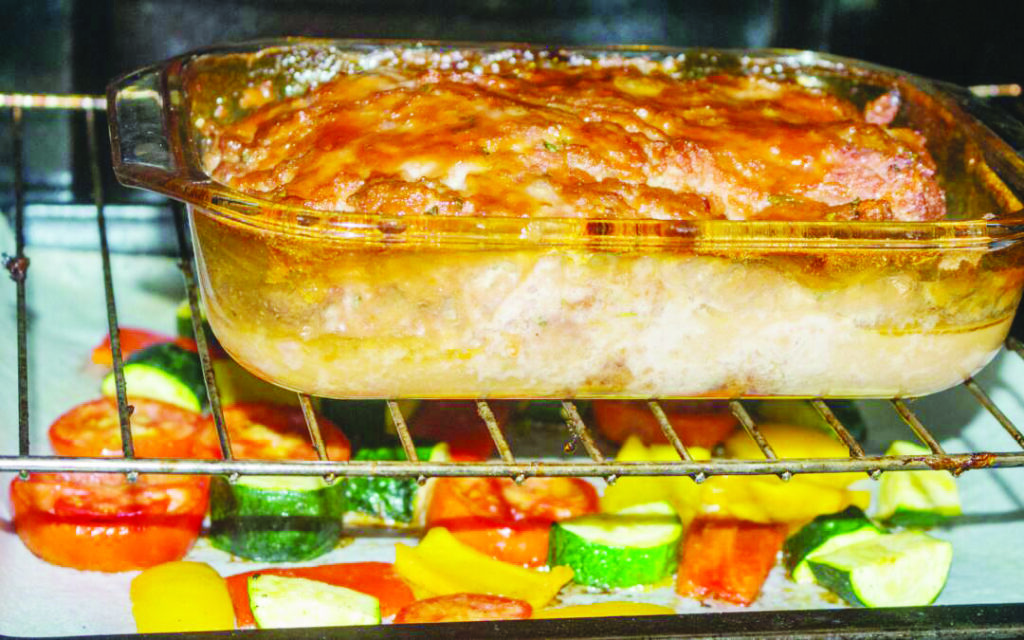 Glaze:
1/3 cup ketchup
4 tsp brown sugar
4 tsp vinegar
Roasted Vegetables:
1 small zucchini, cut into bite-size chunks
1 red pepper, cut into wide strips
2 tsp. melted butter
Pinch of salt
Freshly ground pepper
2 tomatoes, sliced
Cheese Sauce:
2 tbsp. butter
2 tbsp. all-purpose flour
1/4 tsp. salt
1 cup. milk
3/4 cup Cheddar cheese
Meatloaf:
Preheat oven to 375°F (190°C). In a large bowl, whisk the milk, eggs and bread crumbs and let stand 5 min. Stir in beef and remaining ingredients; press into a lightly buttered 9 x 5-inch (2 L) loaf pan and set aside.
Glaze:
Stir ingredients together and spoon evenly over meatloaf. Then bake the meatloaf for 1 hour.
Roasted Vegetables:
Place zucchini and red pepper in a large bowl. Toss with butter, basil, salt and pepper; turn onto a large baking sheet lined with baking parchment paper and roast during the last 30 min of cooking meatloaf. Add tomatoes during last 5 min.
Cheese Sauce:
While the meatloaf bakes, melt butter in a saucepan over medium heat. Whisk in flour then salt. Gradually add milk, stirring constantly until mixture comes to a boil and thickens, about 3 min. Add cheddar; stir until melted. Carefully drain any liquid from meatloaf pan. Let stand 10 min.
Serving:
Remove meatloaf from pan to a cutting board. Slice it and serve with vegetables and cheese sauce and a sprinkle chopped parsley as desired.