As soon as they set off from Amsterdam to The Hague, in the Netherlands, Isaac Malinga could see fields and fields of farmland, along the highways.
They had arrived in the Netherlands as part of their prize for winning the 2017 best farmers competition and were set to tour farms there. Together with his colleagues, his expectations rose further.
"I could see that they were well organised farms," he says. On the next day, Malinga and his colleagues started touring the farms.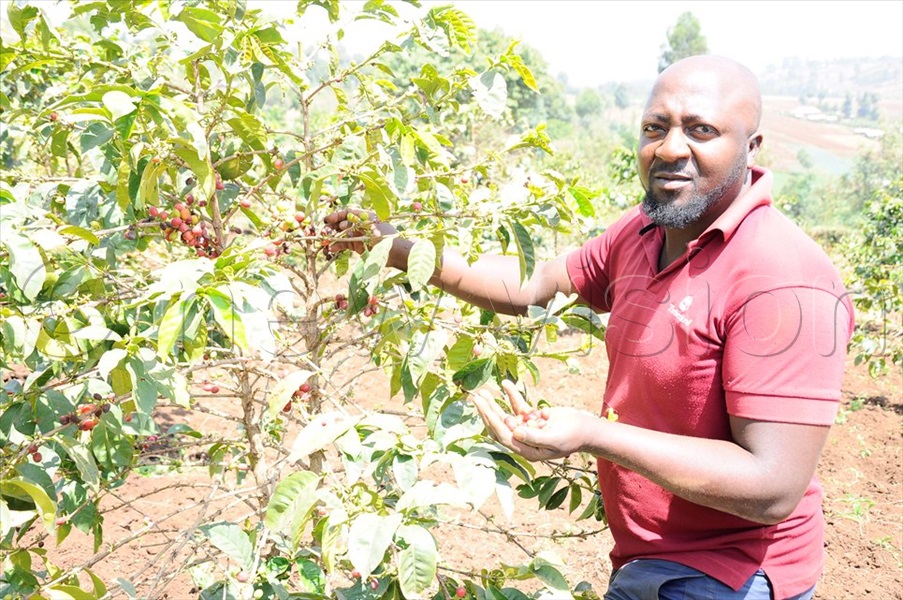 Malinga is a winner of the 2017 Best farmer's competition whose communal reach and farm practices have become bigger after the win. The 36-year-old has over 100 acres of farmland in Kapchesombe village, Kapchorwa district.
"I visited farms including greenhouses for which I had a very big interest because I grow vegetables. I also visited livestock farms. But everywhere I went, I was tanking up with farming knowledge which I subsequently transferred back here," he says.
His first conclusion was that to grow the farming sector, there was a need to think harder and innovate, he says.
He adds, "I realised that farmers need to adopt applicable science and technology in their farming methods to increase production.
We must sort quality issues, add value at all levels if agriculture will positively change our lives.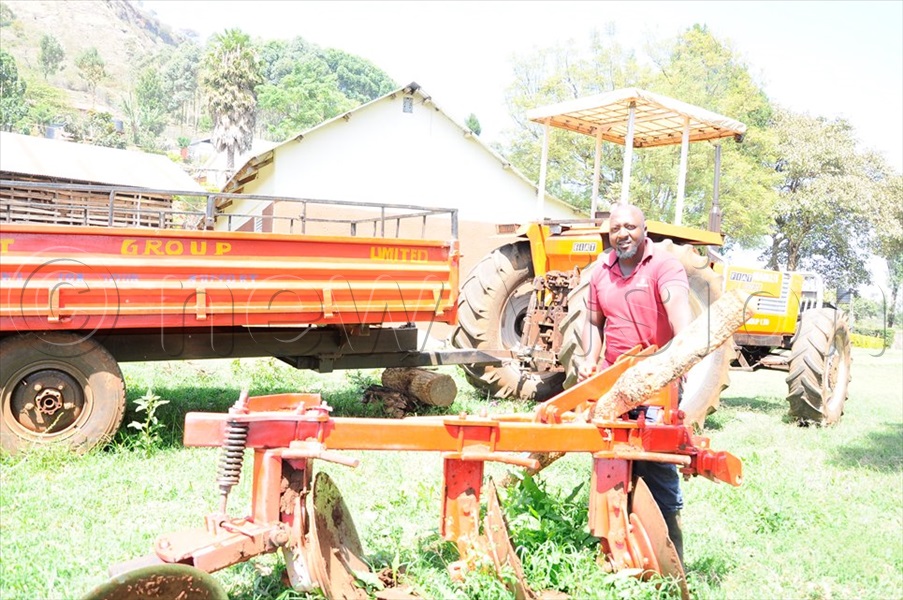 William Ngania Mbuya a resident says many youth are admiring Malinga because he is still a youth and he is hardworking.
Despite many challenges, his love for farming has thrived within a short time
Utilising the new innovations
While most of the machinery in the Netherlands was at the high end, Malinga says Ugandan farmers can adopt some of the practices, for example, post-harvest handling.
"I used to face challenges of keeping my produce fresh, but I resolved this using a charcoal cooler. I purchased it in late 2018 at sh3m," he says.
The locally-fabricated charcoal cooler is used to preserve Irish potatoes, French beans, snow peas, sugar snaps and hot pepper, among others.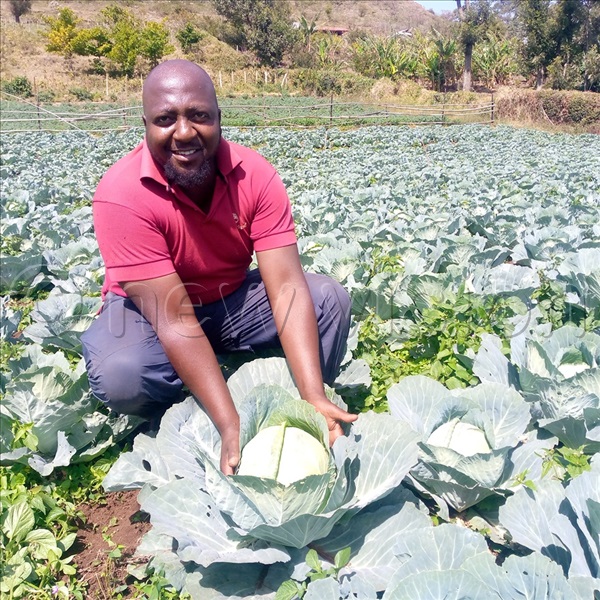 According to Malinga, the temperature is a major factor affecting the storage of produce, and the impact of it, products are always fresh.
"If you are doing commercial farming, the alternative is a charcoal cooler which can be as effective as any cold room in keeping your products cool," he says.
The minimum and maximum temperature for the charcoal cooler is 12oC- 18oC.
Mechanising
"In the Netherlands, all farmers have machinery ranging from tractors to milking machines and harvesters," Malinga says.
To mechanise his farm, Malinga purchased a Fiat 880DT tractor which helps in ploughing and harrowing. It is also fitted with a trailer used in the transportation of farm produce.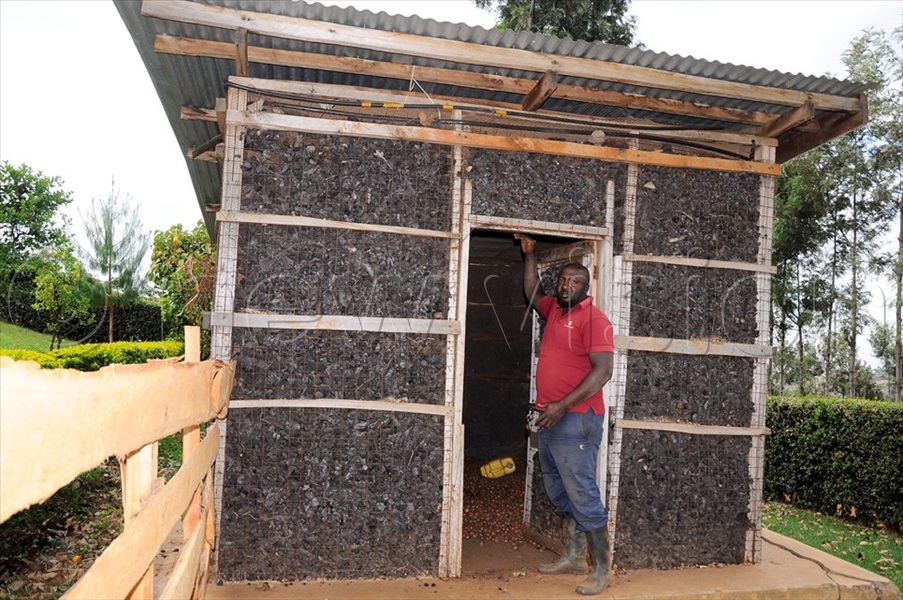 "We use ox-ploughs and manual labour in places which the tractor cannot access," he says.
In 2020, Malinga purchased a second refrigerated truck to transport his produce to the airport and also bought a new tractor from the Netherlands.
"The truck cost about sh70m generated from the farm. It felt good to make such a purchase without getting a loan, the impact of all this work is easier," he says.
Irrigation
Beneath the Irish potatoes lies the secret of the success of the farm; Atari river irrigation project.
"In the recent past, Kapchorwa has been suffering prolonged dry spells but that has not affected our crops," he says.
Malinga irrigates his farm using both drip and overhead irrigation systems.
"Before the trip to the Netherlands, I had visited Egypt where I observed that farmers do not depend on rain. In the Netherlands, there is a lot of waterways and farmers use them to irrigate their crops. I decided to replicate the same here," he says.
"I was lucky because the area already had piped water, so my major expense was in acquiring sprinklers and installing lines across the farm. River Atari supports the system," he says.
When Malinga won sh50m in the competition, he used part of it to advance his irrigation system which now covers over 20 acres.
The new irrigation system cost him over sh30m.
He explains that there are irrigation systems that are suited for bananas, for example, but not vegetables.
For instance, bananas are watered using a drip irrigation system, while vegetables outside the greenhouse are irrigated using sprinkler systems.
"The entire Kapchesombe village has learnt the use of irrigation from my farm, we grow food through all year".
Traditional planting
In addition to exotic crops, Malinga also grows traditional ones such as matooke on 15 acres, cabbages on eight acres; onions on two acres; Irish potatoes on 25 acres and wheat on 10 acres.
According to Malinga, he started traditional practice seven years ago and it has worked for him.
He also has a dairy farm and apiary.
"My father loved cows and bees so he had a hand on these projects and they have been there for ten years, their impact has helped the youth to get jobs".
"Planting one crop year in and year out wears the soil out and increases the risk of disease and rotational farming averts such challenges. Rotational farming also has other benefits. For example, planting beans between the seasons adds nitrogen to the soil, which bacteria convert to a form that is beneficial to crops," he explains.
Malinga says rotating crops also helps him tap into the local market.
"Although the farm is export-driven, traditional crops are still on high demand and also bring in good money if the timing is right," he says.
On the hilly parts of his land, he cultivated over 10,000 eucalyptus trees.
He also has 150 beehives and 22 cows, with each producing about 20 litres of milk daily, he explains.
Malinga also sells his honey and milk in Kapchorwa town.
One other unique crop is Snow Peas. These are rarely grown in Uganda. Snow peas are rainy season vegetables that are quite frosty and hard. Malinga grows his for export.
"Now that I am handling a crop (snow peas) that is not widely grown in Uganda, I ensure that I am engaged in every activity with the people I work with. I also train my workforce about the importance of spraying and irrigation. I emphasise why we use some chemicals for different markets and the importance of general good farm management practices," he says.
Malinga's daily routine also involves scouting the farm.
Expenses
Malinga says to produce one acre of French peas, he spends about sh3m.
"The money covers land preparation, seeds and other inputs, planting, irrigation, weeding, harvesting, grading and packaging, as well as transportation," he says.
Malinga says an acre can yield up to five tonnes, fetches about sh10m per season.
"I harvest between 80-100 bags of 100kg after three months. The farm gate price ranges from sh50,000-sh100,000, depending on the seasons," he says.
From an acre of onions, he gets between 100-150 bags, each weighing 100kg.
"I invest about sh2m in the production process and can get as much as sh130,000 per bag, but the price can fall to as low as sh60,000 in a bad season," he says.
From an acre of cabbage, Malinga earns sh4m and sh7m, depending on the season. An acre of wheat generates sh700,000 against sh400,000 in production costs.
"I grow wheat between planting seasons mainly for disease management," he says.
I currently employ seven permanent employees and I pay them between sh150,000 and sh300,000, but whenever I get other big contracts to supply seedlings or harvesting, I hire other casual workers.
Government
Malinga says the Government should support smallholder farmers especially in mechanising agriculture.
"We need to combine harvesters, tractors and capital to cultivate the vast land we have," he says.
He adds that it is important to also talk about rural employment and the development of the youth in the agricultural sector.
"We have to shift to profitable large-scale farming, and once the young people see that the farm is profitable, they will be drawn to the agriculture sector since it gives meaningful employment and income," he says.
Challenges
Malinga says the weather has become erratic, which has made farming more expensive.
He explains that much as he applies irrigation, there are times when the water supply from Atari falls is too low to serve his farm sufficiently.
"Initially, we used to depend on rainwater, but today, without irrigation, one is not guaranteed a good harvest," he says.
He also decries fake farm inputs, especially seeds and chemicals on the market. "To avoid falling victim to these, I spend an extra coin to get inputs from Kenya," he explains.
Getting the required skilled labour is also a challenge, Malinga says, because he is producing for export, he has to have employees with specialised skills, for example, a tractor driver you need an experience done, yet this takes time and is expensive.
Community impact
Malinga also uses his farms as a demonstration of good farming practices for farmers in the Sebei sub-region. He is passionate about promoting commercialised farming.
Malinga says he teaches members of the community for free on various aspects of farming.
"After my trip, I launched two guides (booklets) detailing how to grow French beans and Irish potatoes on a commercial basis. I also intend to start on-farm trainings so that I can empower more farmers to produce for the export market," he says.
The moment I joined farming, I knew that I had to network with people who were prosperous in the sector. I know and I am in touch with fellow farmers from all over the country. They all have something they do differently; something I can always learn from them.
However, after visiting the Netherlands in 2018, he has since started exporting more and more French beans and snow peas.
Plans
Malinga has set up a well-equipped training centre at Soi County where he will offer an apprenticeship to young farmers.
"This apprenticeship is for all young farmers in Bukwo, Kween and Kapchorwa who would want to have hands-on practical experience, exposure and understanding of global farms and food systems, especially in Sebei region. I wish to also promote farming for export by empowering a bigger section of the community with knowledge on commercial farming and the best farm practices," he says.
He dreams of growing Maikut farm into a model one in 10 years' time.
Moses Chemaswet
Malinga is a role model and a testimony that once empowered with skills and hard work one can overcome poverty.
Nathan Chebet
Malinga's farm is our resource centre. One cannot visit his farm without learning anything. He is not rigid with any information about his farming projects.
Grace Chelengati
Malinga has contributed to the labour market given the manpower he employs.
The farm has helped our children get employment. It also created a sense of development in Kapchesombe village.
Irene Kapchesy mother of Malinga
As a mother who is in my late age, I had to get land for my children and I don't regret it because among my children Malinga is the one who is interested in farming and this makes a happy mother.
Salimu Kibet, Malinga's young brother
I appreciate my brother Isaac because he has set for me the foundation and am really learning from him that hard work pays when you are still a young man.