Local leaders from Mukono Municipality and the surrounding areas have undergone a one-day training on urban farming technologies.
The training conducted by the Mukono Zonal Agricultural Research Demonstration Institute (MUZARDI) located at Ntaawo Cell in Mukono Central Division, Mukono Municipality attracted more than 100 local leaders.
Dr. Barbra Zawedde, the director MUZARDI said they resorted to training local leaders from urban areas after a tough experience during the COVID 19 lockdown when people from urban areas reached to an extent of starving after businesses closed.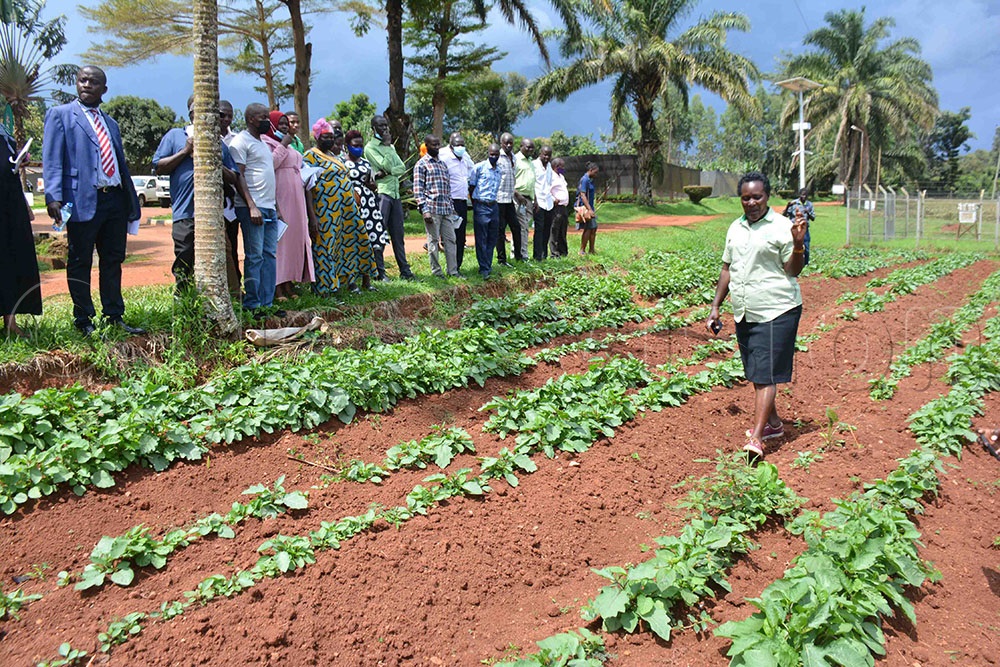 Robina Naggayi Gafabusa, a trainer at MUZARDI Mukono teaching the local leaders from the nakati demonstration garden.
Dr. Zawedde says they are teaching the leaders with the intention that they will also go back and make demonstration gardens, which will benefit their electorates.
"By this kind of urban farming, even the tenants can grow these types of food because we see most of them growing flowers which they cannot eat," she said.