Youth in Kole district are embracing farming as a way of helping them make a living.
The youth, who are under an organisation called Growth Care Uganda, engage in different farming activities, including growing vegetables, fruits such as passion fruits as well as food crops such as maize and cassava, among others.
Sandra Ajwang, 21, says she dropped out of school due to a lack of school fees while in Primary Five.
As she worried about what to do with her life, she was lucky to be identified by a friend who took her to the organisation, hence she started learning different agricultural skills.
"I have learnt how to grow vegetables and they are helping me to earn a living. From growing vegetables, I have now managed to buy three goats for myself and two are now pregnant," she said.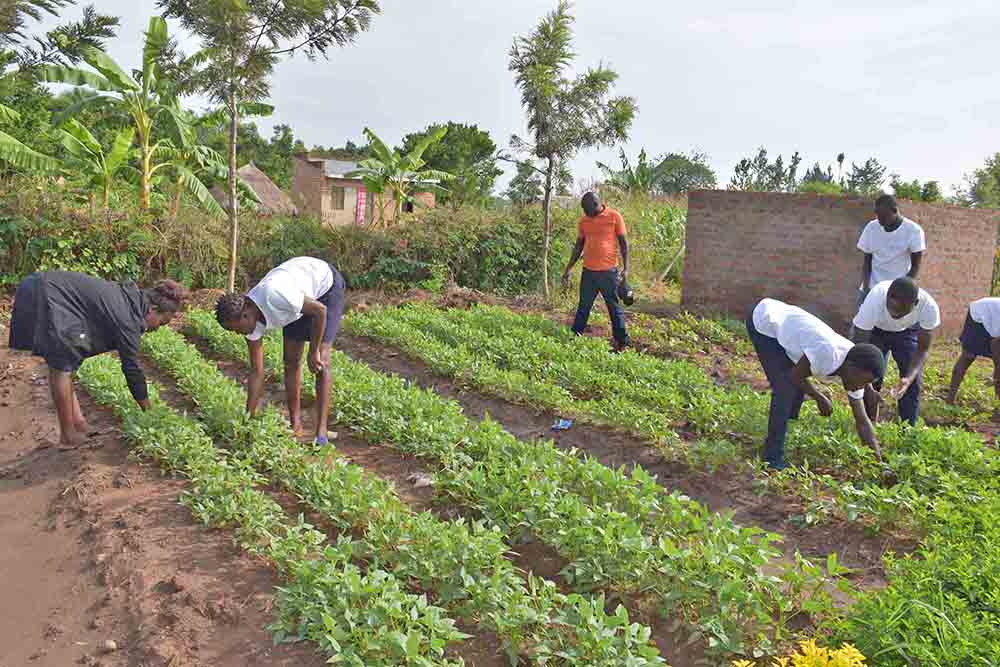 Ajwang added that besides learning agriculture, she has also learned tailoring skills, and now she can make sanitary pads that she also sells in the community.
Joseph Akiso, another youth, says his education journey stopped in Primary Seven and his hope for survival was dim. When he joined the Growth Care Uganda, he acquired skills in passion fruit growing and he hopes to practise it at their home.
He says they have free idle land, but he had no knowledge of how to use it.
"However, soon I am going to start fruit growing and I am going to make money," he said.
Semmy Achio, the programme coordinator, says many youth in the area were idle in trading centres, while girls were just doing petty jobs, something that exposed many to teenage pregnancy and early marriages.
"Hence, mobilising them and giving them skills, such as agricultural production was the only solution to stem this trend. Indeed, many are now growing crops such as vegetables and they are earning a living out of it," Achio said.