By Simon Peter Tumwine
With the high value of silage, Senior Pastor of the Miracle Centre Cathedral Robert Kayanja and owner of Gold Medal farm in Kiryandongo, has rallied Karamojong farmers to plant hay grass for silage feeds, especially during the prolonged dry spell in the Karamoja region to feed their animals.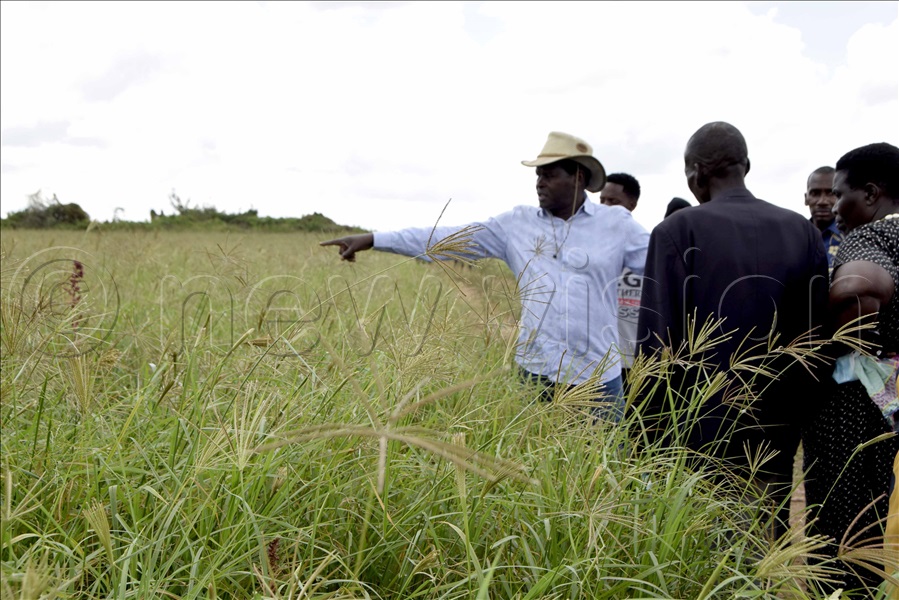 Speaking during a Karamoja farmer group visit to his farm on November 15,  Kayanja said he planted over 150 acres of hay grass as he prepares for the inevitable prolonged dry spell that usually hits Kiryandongo district, and this is the kind of preparation that Karamoja needs to fight hunger and famine.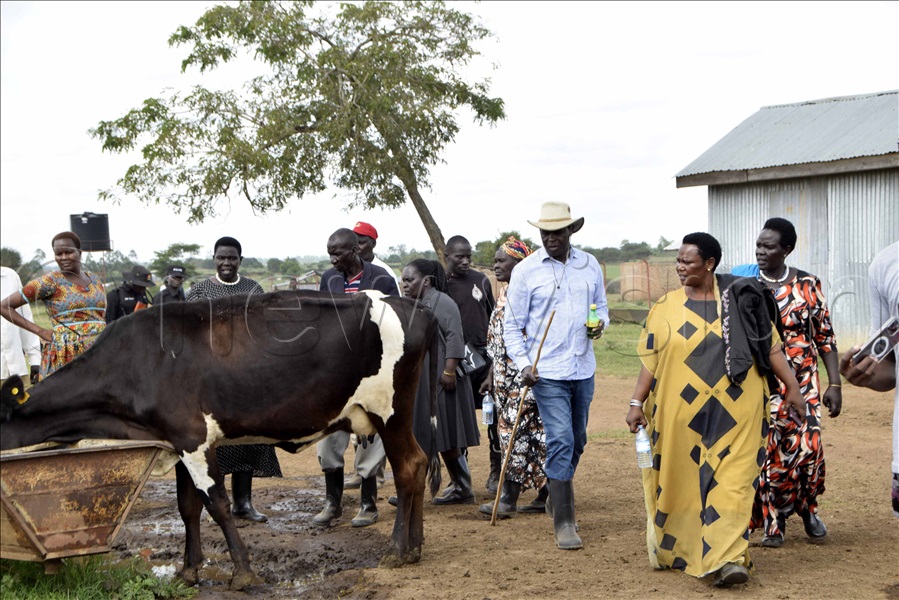 "We always expect drought, hunger and famine in Karamoja, but we do not plan for it," he said. 
Just like Kayanja planned dry grass for his cows, Karamoja can also do the same.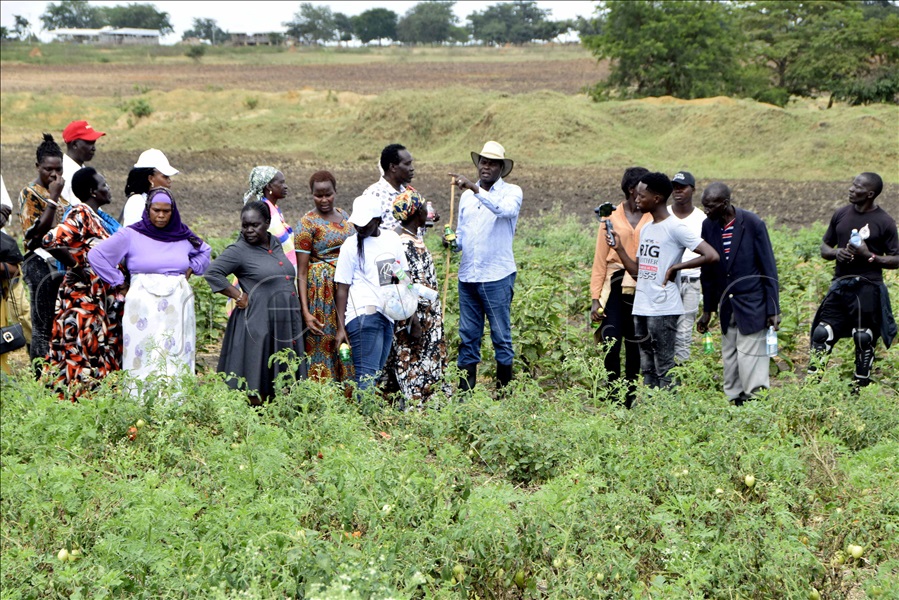 "We have seen the past prolonged drought where people lost animals. We were lucky that we didn't lose any animals at the Gold Medal farm because we had prepared for silage and hay grass for the animals during the rainy season," Kayanja said.
According to a report released by the Office for the Coordination of Humanitarian Affairs (OCHA) in 2019, more than 7,000 animals died in the Karamoja sub-region as drought hit the area forcing many pastoralists to move for long distances in search of water and pasture.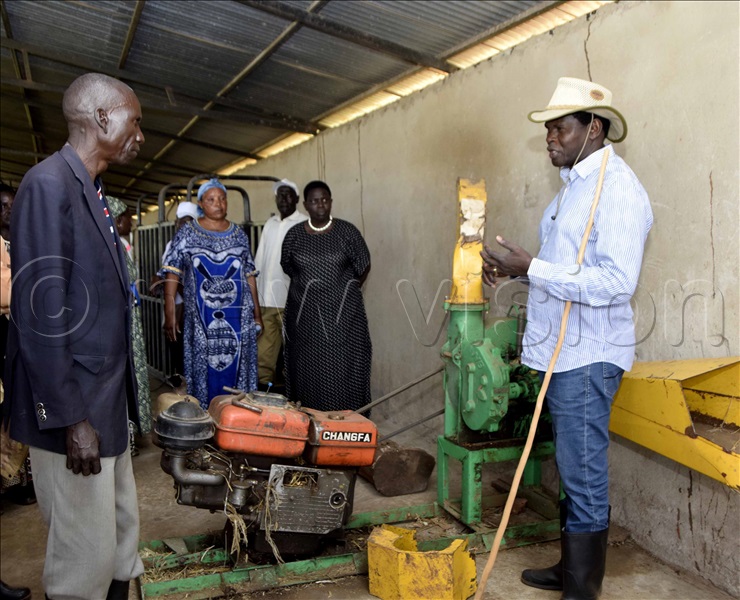 According to the Ministry of Agriculture Animal Industry and Fisheries (MAAIF) statistics, Karamoja holds at least 19% of the national cattle herd of 16 million cows. This means that there are an estimated 3 million cattle in Karamoja.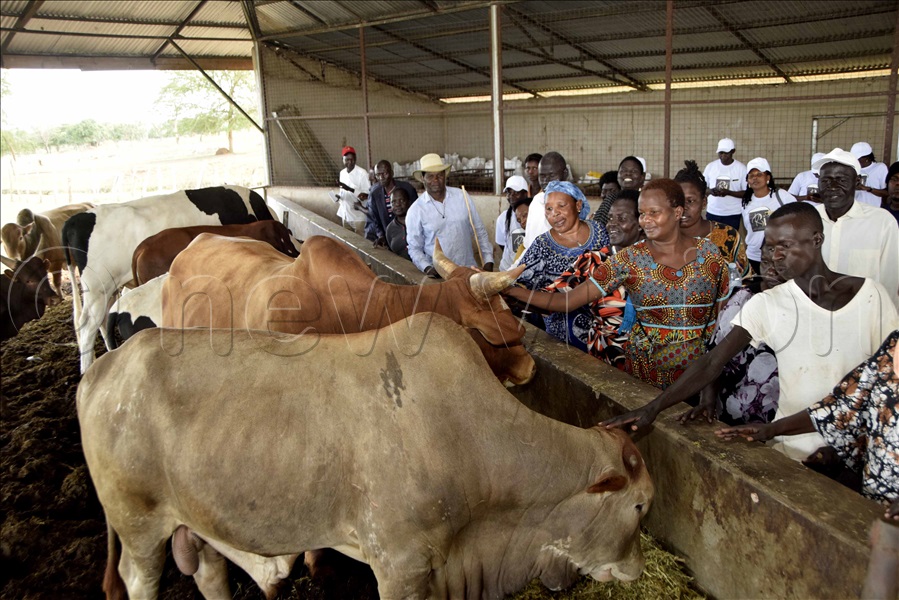 Kayanja noted that a cow feeding on silage can consume 60kgs a day and produce much more milk and beef compared to other ordinary cows.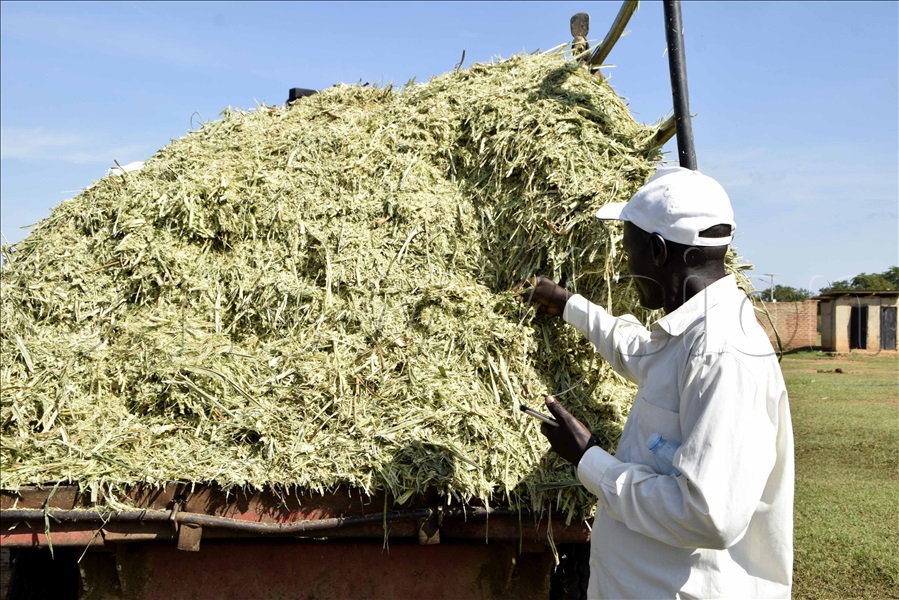 He said that agriculturalists have come to realize that traditional grass has run its course, the soil and climate have changed and the traditional grass can no longer survive.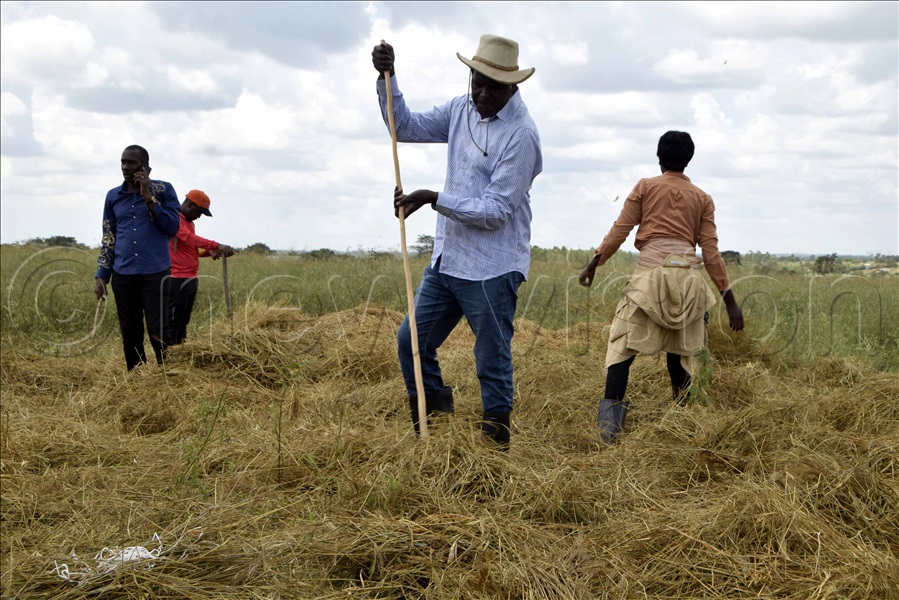 "For our animals to survive, we need hybrid grass. The local grass can no longer withstand the weather conditions and the soils," Kayanja said.