In June 2018, Julius Bigabwa, the second-best farmer in the 2017 Harvest Money competition, arrived at the check-in at Entebbe airport carrying a heavy travel bag and tripod stand.
He and the other winners were travelling to the Netherlands.
"I want to go to there, record everything, then come back home and expand my farm," he said.
Four years later, his farm, Biglad, has grown from nine to 30 acres, added 13 enterprises and ventured into value-addition. The farm has been around for 16 years.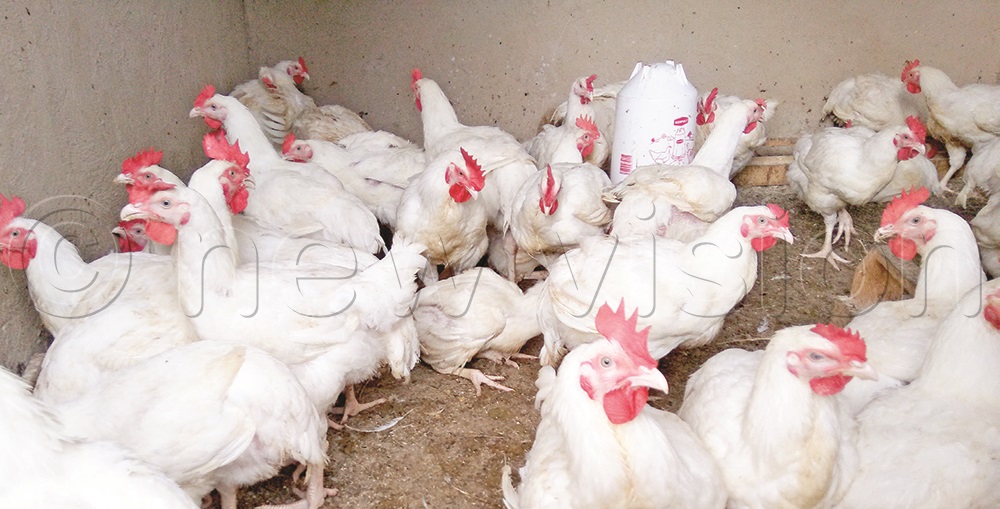 The farm is located in Kanyambeho village, Kiko town council, Kabarole district. It is under the management of Bigabwa and Gladys Natugonza Mirembe (BIGLAD).
On return from the Netherlands, Bigabwa invited the Programma Uitzending Managers (PUM Expert) to advise them on agri-tourism.
PUM Netherlands senior experts is a non-profit organisation, which has been advising businesses in developing countries and emerging markets for 35 years.
PUM links the businesses, at their own request, to Dutch professionals, who voluntarily devote their considerable experience to creating a better world. The expert came in 2019.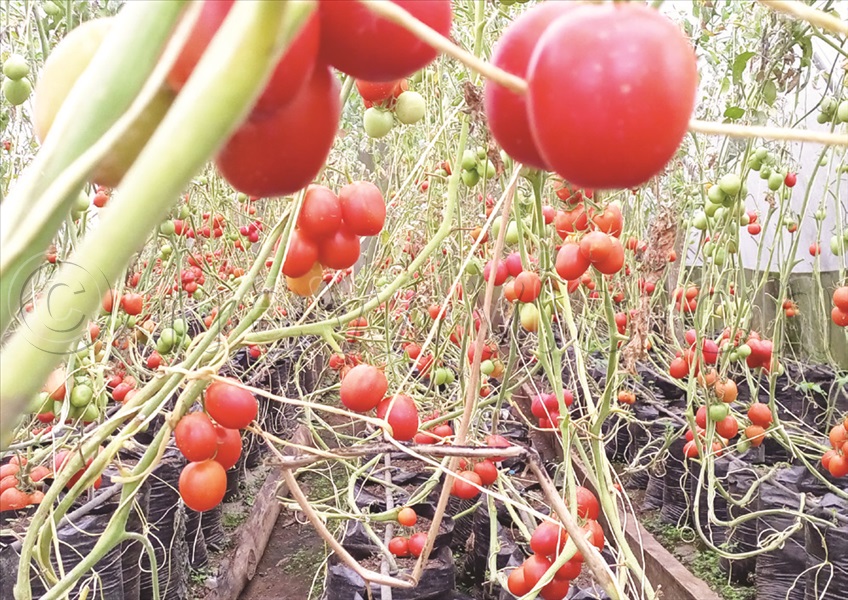 "Janny Resoort stayed with us for only one month, but what we learnt from her became a roadmap for our success," Bigabwa says.
After Resoort's visit, everything became easy for the farm.
"We changed the layout of the farm and improved infrastructure by constructing better livestock houses," Bigabwa says.
Flowers were planted to attract birds and butterflies and a parking area constructed.
The farm started hosting many visitors from within and outside the country. American students from Roanoke College in Virginia, USA, were the first to visit from abroad.
These were interested in organic farming methods, such as agroforestry, tree nursery establishment, sustainable organic horticulture and wetland management.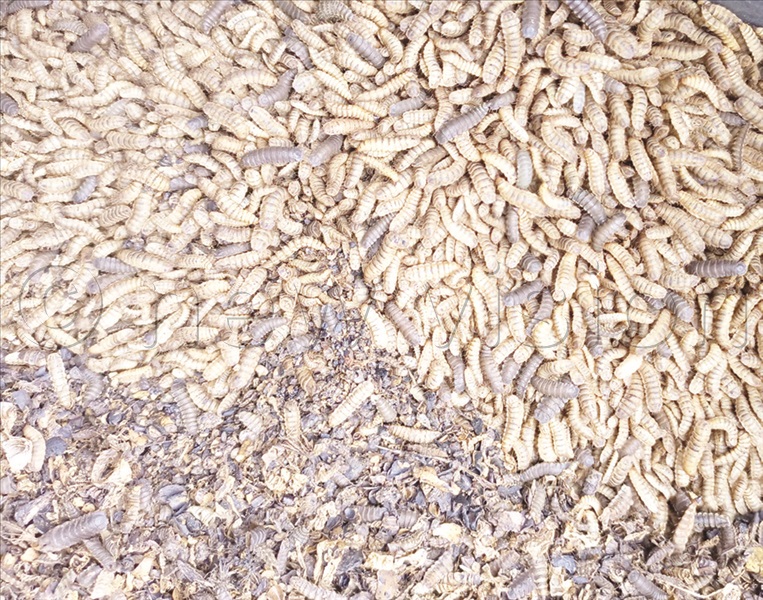 They were also interested in soil and water conservation, livestock and poultry management, botany and ecology, climate change and variability, among others.
Setting up structures
Bigabwa says construction started in 2018, with a training centre – Biglad Organic Training Centre in Kanyambeho, Fort portal.
"Trainings are conducted every Saturday. We look at different crops, depending on where we need improvement. The trainings are mainly conducted by experienced farmers. This has helped not only us, but also other farmers in the region," Bigabwa says.
The farm also constructed accommodation for visitors at the farm. Foreigners pay $100 and Ugandans from sh100,000 to sh180,000. Other expenses included providing Wi-Fi, installing CCTV cameras and recruiting security personnel, a manager, cooks and cleaners.
"This centre was partly funded by Hans Blankert Foundation, Netherlands. Resoort helped us apply for the grant. The foundation gave us a subsidy of 5,040 Euros (sh20m)," Bigabwa says.
"In 2017, we used to host less than 200 visitors per month, but now, we get an average of 1,000 visitors per month, who come to tour, consult, train, market and manage the farm. Earnings from visitors have also improved. Before, the farm charged only sh10,000 farm entry, but now, visitors are charged that amount per enterprise," he adds.
Biglad also received many other groups for training purposes, such as farmer groups, district exchange visitors, families, non-governmental organisations, secondary schools, as well as university students from both Uganda and abroad.
Enterprises
Biglad Farm has 27 enterprises, with 13 of these set up after Bigabwa winning the best farmers competition. The enterprises are classified as livestock, horticulture and agri-forestry.
The new enterprises include poultry, vegetable growing, zero grazing, macadamia processing, vanilla processing and beekeeping. Others are value-addition, catfish farming, black soldier fly breeding and the training centre.
Previous the enterprises included bananas, tea, white rats, macadamia nut, quail rearing, mangoes, nursery bed for trees, organic fertilisers and tilapia fish farming.
Bookkeeping
"We improved a lot in bookkeeping after my visit to the Netherlands. We recruited accountants and supervisors and have weekly meetings. An account was opened in a bank with three signatories," he says.
A firm constitution was also made to give the farm direction under the laws of the land.
Skilling the youth
Skilling youths started last year in different enterprises, for example, fish farming, poultry /quail bird farming, rabbit keeping, beekeeping, vegetable growing, value-addition and marketing skills.
"The farm partnered with PRICON, a private sector group in Fort Portal, Kabarole district, which promotes job creation for the youths. We train and skill youths aged between 15-30 years. This is sponsored by Enabel Uganda," Bigabwa says.
Mainly school drop outs have attained skills and started their own organic farms. All their produce is brought to Biglad for quality assurance and packaging.
"We give them extension services and sometimes feeds for fish, birds and pigs. Our students get all school requirements, that is, fees, books, lunch and transport allowance during the course of their studies," Bigabwa says. Courses take one to three months.
Poultry
The farm is rearing different types of birds and has also expanded into hatching and brooding.
"We have 500 geese, quails, pigeons and turkeys. We hatch the birds on our own and produce chicks for our trained youths. Our hatching capacity is 1,000 birds per cycle. We also produce our own feeds, which help the birds to grow fast and attain good weight for the market," Bigabwa says.
Quail eggs are supplied to the Democratic Republic of Congo and the local markets. A quail costs sh20,000 and the eggs are at sh1,000 each. These birds lay eggs for up to two years. They are fed with wild fruits such as guavas, as well as greens, insects and maize bran.
Dairy cattle
Biglad Agri-tourism Farm keeps zero grazed cows. The kraal is constructed using simple technology and materials to accommodate three cows.
As they grow older, the cows are taken to the free-range farm 3km away in Kigarama village. At one time, this freisian cow gave birth to twins and attracted more tourists to the farm.
"I posted this on social media and attracted visitors to the farm," Bigabwa says.
The cow yields 30 litres of milk per day (15 litres in the morning, five litres in the afternoon and 10 litres in the evening). Each litre goes for sh1,200, making it sh22,000 per day. The farm hopes to get more cows in the future.
Vanilla growing/processing
Vanilla is also grown at the farm. It is a tropical climbing orchid that grows on trees called jatropha in Uganda.
It is a flowering plant which produces numerous flowers that bud a few at a time and last a single day during the blooming season, which lasts about two months.
Flowers are pollinated artificially with a wooden needle like a toothpick as soon as they bloom. The flowers vary in colour, from pale green to yellow to creamy white. The fruits (bean), a long capsule, reaches its full length of about 20cm (eight inches) in four to six weeks, but may take up to nine months to mature.
"As soon as they turn golden green at the base, the unripe pods are harvested. A kilogramme in Uganda is sh100,000, after it dropped from sh310,000 in 2018. The vines for planting (one metre) are at sh3,500," Bigabwa says.
Horticulture
The farm grows vegetables, such as tomatoes of different varieties in a greenhouse. It also grows cabbages, spring onions and spinach along the boundaries of the banana plantation.
"The greenhouse was acquired using the sh30m that the farm worn from the Harvest Money competition. We use manure from cow dung, poultry droppings, compost from BSF, water from backyard fish farming and bio-slurry from the biogas plant, among others. These contribute to good yields," Bigabwa says.
Tomatoes are packed and sold to supermarkets at sh10,000 per kilogramme.
Partnerships
"We work with many universities and organisations, especially those that bring farmer groups, provide practical training and participate in exchange visits," Bigabwa says.
These include Mountains of the Moon University, Enabel Uganda through skilling programmes, Kabarole Private Sector Foundation, Joint Effort to Save the Environment and Kabarole Research and Resource Centre.
Others include Caritus Fort Portal Diocese, Makerere University through internship placements and many other universities, Ibanda Farm Institute, as well as district production departments.
Overall, Bigabwa says over 60 districts have visited the farm.
Increased market reach/value-addition
The farm is working with international buyers of vanilla and macadamia.
Bigabwa says they are also almost done registering the businesses.
"We are setting up a processing unit at Kanyambeho and the products will be exported to the Netherlands. We are partnering with Datches, a company owned by Ricardo Zengerink and Wilmke Offereins. All tests were done and the market is available.
"The factory will be called Biglad Agro-processing, some machines were procured and in transit from the Netherlands," Bigabwa says.
In Uganda they supply either to factories or to the final consumer.
For agri-tourism, the farm advertises using social media — Facebook, WhatsApp and Instagram. They also have a website.
"We add value to our products by processing and packing. For us to supply the best quality, a lot of work has to be done right from the day of planting," Bigabwa says.
The products they pack include macadamia, tomatoes, eggs, fish, fruits and honey. Rearing black soldier flies (BSF)
"I do not remember when exactly, but I read about maggot and worm production in Harvest Money as food for animals and birds," Bigabwa says.
He decided to try them out after his visit to the Netherlands.
"We started the BSF business to produce maggots for pigs and quails. This was on a small scale up to 2020 when I started producing 40kg per day. We got more pigs because they grow very fast when fed on maggots," Bigabwa says.
For example, a five-month-old pig weighs at least 5kg more if given maggots, compared to one that is fed on common feeds.
The farm produces from 80-100kg of maggots daily.
"We sell a kilogramme at sh4,000," Bigabwa says.
The training cost for producing maggots is separate as it involves a lot of technicalities, such as mushroom growing.
After getting the maggots, the soils are used or packed for sale. A kilogramme of the soil is sh6,000. The dead BSF are crushed and used to spray on other insects, as their smell is a repellent.
So, the issue of manure and fertiliser has been solved to make a full cycle of agroecology.
Macadamia nuts
By the time he went to the Netherlands, Bigabwa had little knowledge about adding value to macadamia. But after learning about the importance of the nuts, he ordered a dehydrating machine at sh5m and started packing it.
Processed macadamia goes for sh100,000 per kilogramme.
Bigabwa packs in 50 grammes at sh5,000 each. This is a new cash crop in Uganda. It takes two years in the nursery and four years to fruit.
"We started growing it in 2012, with 150 seedlings and, six years later, each tree yields 50-60kg of seed. We sell locally at sh17,000 per kilogramme of seeds and a seedling at sh10,000," he says.
Workforce
The farm has 27 staff — 15 female and 12 male. Among these are a fisheries, veterinary and agriculture officers, an accountant, a nutritionist and a supervisor.
"We work as a team to manage the farm. Salaries depend on earnings and that has helped us to work hard," he says.
Family involvement
Bigabwa and Gladys Natugonza do not separate duties, but the latter is specifically the treasurer of the company and a signatory of all Biglad business bank accounts.
Biglad agri-tourism farm is a family business based at homestead level, therefore, every family member, especially Bigabwa and Natugonza, has a responsibility in managing and running its affairs.
"Even though we have qualified staff, we still have to show them what to do because we know where we came from and where we are headed. Co-ordination is very important for a family to grow in business. Children are also important as we look for the sustainability of the farm, we train them on management," Bigabwa says.
Natugonza says working at the farm is a full-time job.