By Charles Wendo
This year, 2023, is the International Year of Millets. The United Nations is calling on the whole world to grow and consume more millets from this year onwards.
In Uganda, there are mostly three types of millets. Finger millet is what most people know simply as millet. Some of the local names are obulo (Luganda), kal (Luo languages), akima (Ateso) and wimbi (Swahili).
The other widely grown type of millet in Uganda is sorghum. Most people don't know that scientifically, sorghum is considered a type of millet.
Some of the common local names are muwemba (Luganda), bel (Luo languages), imumwa (Ateso) and mtama (Swahili).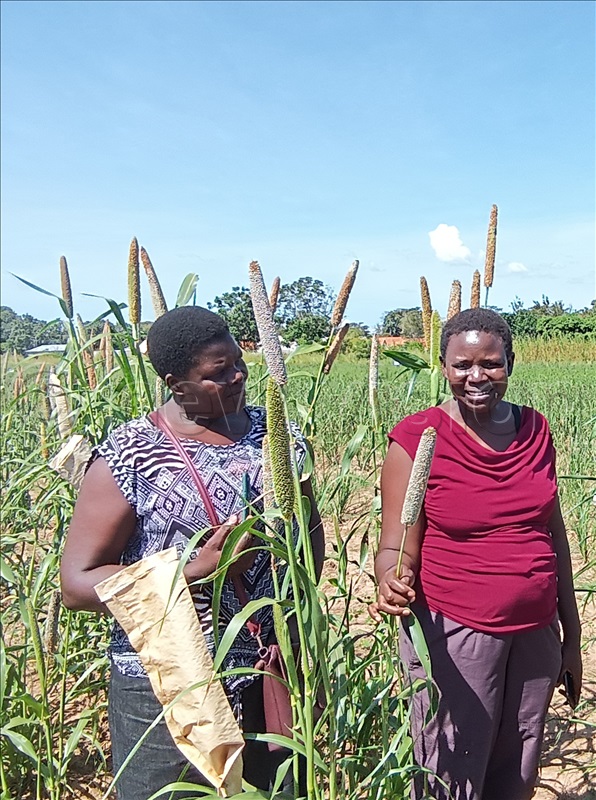 Pearl millet, also called bulrush millet, may not be widely known in Uganda but it's an important food crop in the northeastern part of the country. It is the most drought-resistant of the millets grown in Uganda.
Apart from these three, there are six other millets grown in other countries, most of them in South Eastern Asia. Among them is foxtail millet, which has been recently introduced in Uganda but has not yet caught on.
So, why does the United Nations want the world to grow and eat more millets? It's because of the nutritional, socio-economic and environmental benefits of millets.
"Millets are incredible ancestral crops with high nutritional value. Millets can play an important role and contribute to our collective efforts to empower smallholder farmers, achieve sustainable development, eliminate hunger, adapt to climate change, promote biodiversity, and transform agrifood systems," QU Dongyu, Director-General of the United Nations Food and Agriculture Organization of the United Nations (FAO), said towards the end of 2022.
Dongyu was speaking at the opening ceremony of the International Year of Millets 2023 at the FAO headquarters on December 6.
Nutritionally, millet is known to be rich. "Superfood", "king of cereals" and "miracle grains" are some of the phrases that have been used to describe millets.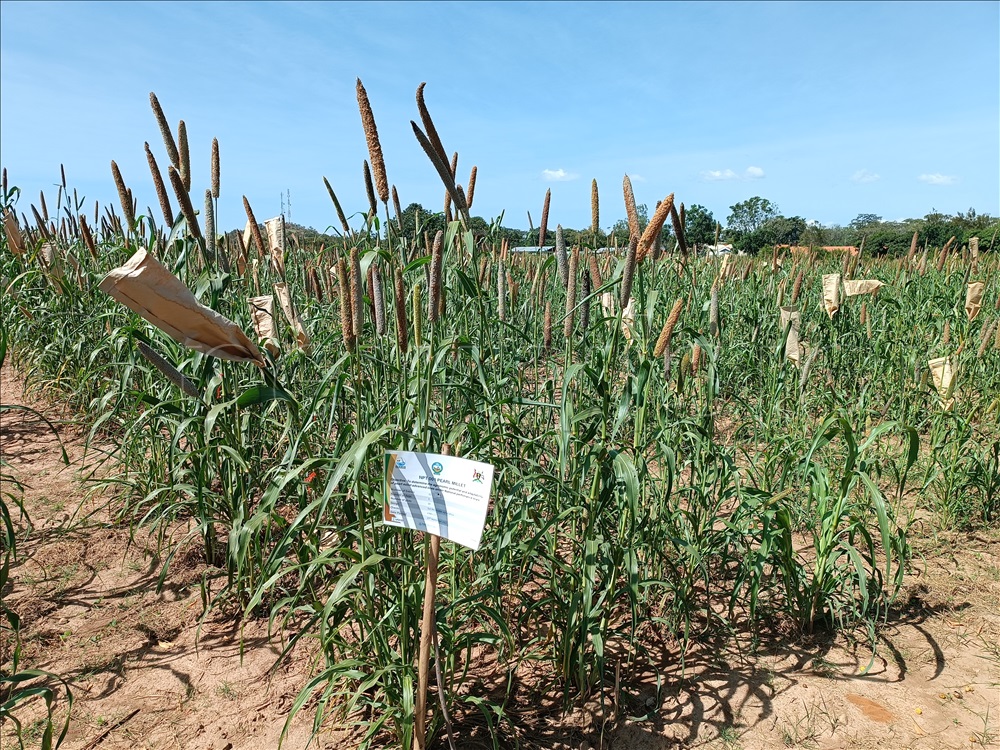 Millets are rich in energy, and have more protein than most other cereals. They are highly rich in several minerals, for example, Vitamin B complex.
Millets also have plenty of vital minerals such iron, zinc and calcium. Their richness in iron is the reason anaemia is less common where millet is a staple food. Besides, millet-based diets reduce the chances of getting obesity, diabetes and high blood pressure.
Therefore, the world population would be a lot healthier if everyone consumed a millet meal a day. It could be porridge, millet drinks (such as bushera), millet bread (kalo), cake, millet milk, etc.
In 2021, scientists at the International Crops Research Institute for the Semi-Arid Tropics (ICRISAT) published a paper confirming that regular consumption of millets reduces anaemia. They concluded after reviewing the findings of 19 research studies.
The second main argument for growing more millet is that it's easy and cheap to grow. Because it's not commonly attacked by pests, the use of agrochemicals can be reduced or even eliminated.
And because it's a drought-resistant crop, irrigation costs are minimized. These facts also mean that poor farmers can afford to grow millet, because it doesn't need much money.
Millet is considered a 'climate-smart' crop, meaning it can survive even if rains reduce due to climate change. This is an important factor to consider in choosing crops to grow, because climate change is real.
Moreover, grain is not all that farmers can get from millet. The straw and other residues make very good livestock feed. It can be processed into hay, shredded hay, haylage or pellets. These are mixed with other feeds and then fed to livestock.
With a creative mind, millet straw can also be used for making crafts, brooms, paper, natural construction materials and even clothes. These can be good enterprises for women.
Traditionally, millet has been grown and consumed in most of Uganda. But in recent years, some people have reduced or stopped growing millet, complaining about low yields and hard work.
However, a number of factors make it more attractive to grow millet today.
For instance, five new varieties of millet have been developed and released in recent years.
Dr. Scovia Adikini, head of the National Dryland Cereals Breeding Programme, leads the team of scientists involved in developing new millet varieties.
She says most of these new varieties have been bred for high yield and disease resistance. The programme is based at the National Semi Arid Resources Research Institute (NaSARRI), which is part of the National Agricultural Research Organisation (NARO).
The availability of new varieties does not necessarily mean that all farmers should abandon the old varieties. It means that farmers now have more options to choose from. Some of the traditional varieties may have peculiar characteristics that some people value.
Sometimes it's a choice between the higher yield of new varieties and a particular characteristic that an individual or community might like about a traditional variety.
Dr. Adikini recommends line sowing (growing millet in lines). With line sowing, it is easier to control the spacing. Besides, fertilisation is less costly because manure or fertilizer is applied only along the lines.
Weeding is easier and faster. The line-sown millet can easily be intercropped with legumes such as peas and beans.
At post-harvest level, various technologies have been developed to make the work easier. For example, some NGOs, business enterprises and agricultural engineering departments of universities are able to make millet threshers when needed.
Threshers separate the seeds from chaff. They make it easier to harvest and thresh millet. This work is normally done by women, therefore these threshers can greatly ease the woman's burden.
Globally, India is the leading producer of millets. In Africa, Uganda is one of the leading producers of millet.
Because of the increased awareness created by the International Year of Millets, the global demand for millet is likely to increase. This is an export opportunity for Uganda and other countries that grow millet. Besides, it creates an opportunity for Ugandans to consume more millet and become healthier.
The writer is a co-founder of Organic Impact, a non-profit organisation