Matooke is a staple food for people in the Central region. It is eaten in various forms such as steamed, boiled and mashed.
Some people also make snacks and juice from matooke.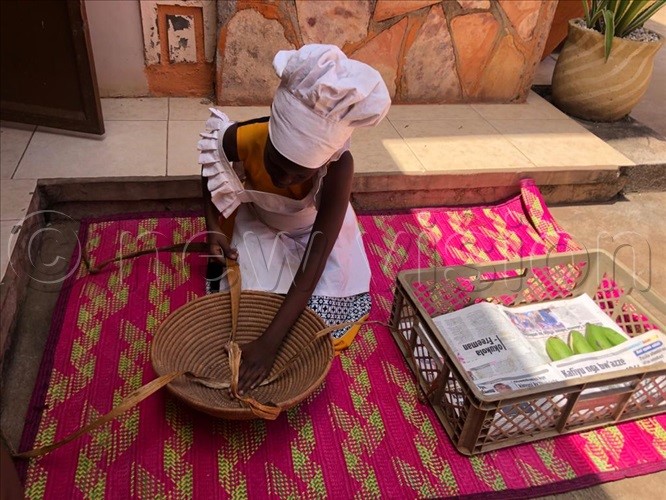 Bianca Hope Ndagire Omumbejja had mastered the art of preparing steamed matooke at the age of 11 when she was in Primary Six at Taibah.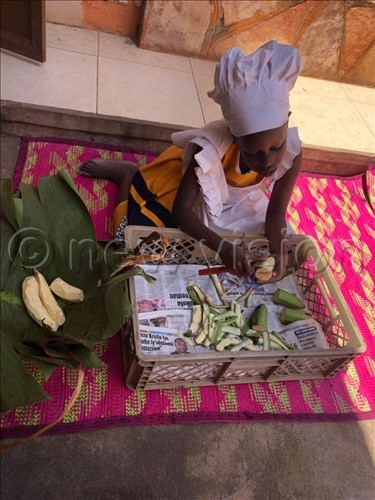 She loves matooke and her mum, Counsel Joyce Nalunga Birimumaaso taught her how to prepare it.
Ndagire takes us through the steps;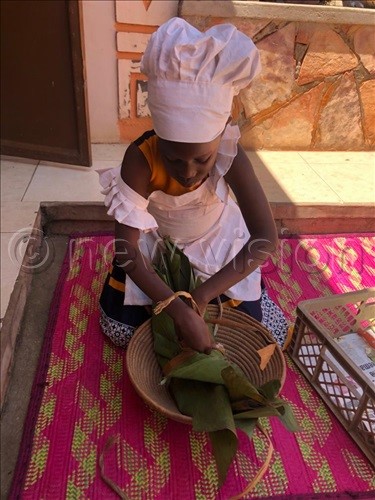 *You need a basket, banana fibres, and saucepan, knife, water and matooke fingers.
*Respect the food by sitting properly on a mat. Don't squat or scatter your legs.
*Peel the matooke fingers while putting them in a clean saucepan with cold water.
*Ensure to remove all the green outer skin.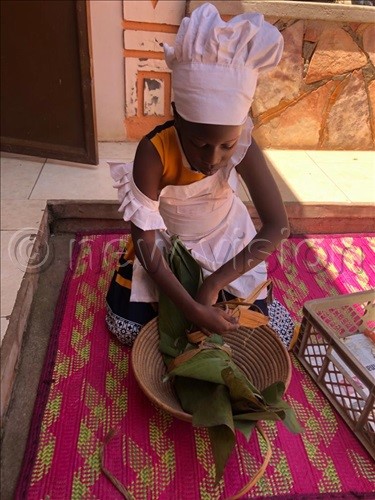 *Lay banana fibres in a crisscross form in the basket and put a banana leaf.
*Wash and put matooke on a banana leaf.
*Wrap and fasten the fibres firmly. Ensure the fingers don't fall out.

*Place it in the saucepan which has water and pieces of banana stem.
*Cover it with more banana leaves while tucking them inside the saucepan.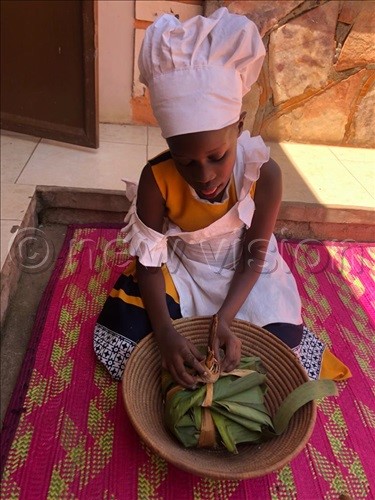 *Put the saucepan on fire to boil until the leaves turn brown.
*When food is ready, put it down and uncover it.
*Put it back in the basket and marsh it using fresh leaves.
*After, cover it again and put it back on fire for some hours before serving with sauce.
Well-cooked matooke is delicious!