By Ritah Mukasa
Ronald Desire Binoga, a brand chef with Blended Dubai Restaurants says beef spare ribs are very tasty, tender and easy to prepare.
You need
Oyester sauce40grms
Bell pepper 200grms
Celery 10grms
Thyme fresh 10grms
Black peppercorn crushed 5grms
Paprika powder 5grms
Onions 150grms
Garlic chopped 30grms
Carrots 100grms.
Beef ribs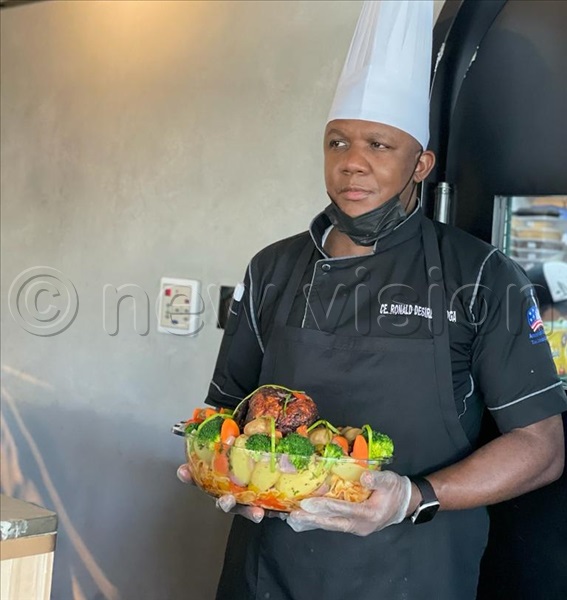 Procedure
1. Marinade the beef ribs with the ingredients except for the fresh vegetables and roast in the oven for 20 minutes at 180oc
2. Remove from the oven and place in a double-based pan.
3. Add beef stock and vegetable
3. Cover with a lid and slow cook for three hours
4. Correct the seasoning and serve with mashed potatoes or steamed vegetables.