By Andrew Masinde
Seedbed preparation is an important step that can optimize seed germination and survival rate. It all starts with land preparation.
According to Isaac Musede, a vegetable agronomist, a seedbed is a small area of the garden set aside for raising tender young plants for transplanting to other areas.
He says that for any seedlings to survive, extra care and attention will be needed to help them thrive.
"To many, this is tiresome but when you begin to get good seedlings, all this will be forgotten. When you get good quality seedlings, rest assured to have a good harvest," he says.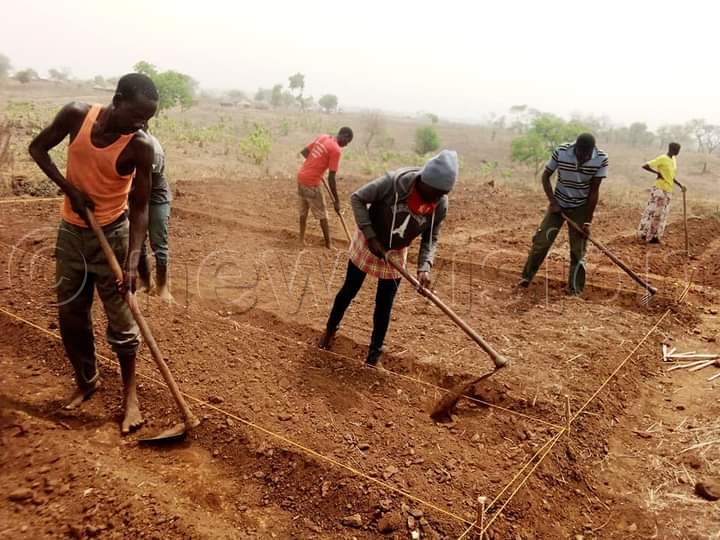 He advises that you need to clear old crops and weeds, adding that you are not supposed to burn but plough them down and allow them to decompose in the area you want to establish a seedbed.
The ploughing should be 2-3 times (9-12 inches deep) deep to enable good root growth. This will also kill pests and weeds.
Make a Bed layout with stakes and strings according to the crop type and desired plot size while considering the direction of sun, wind and water.
"The recommended width of each bed is 1m with a walking space (pathway) between beds of 50cm while the length is determined by the farmer's interest. Dig out (heap) the soil to make a raised bed of 15-20cm high in drought season and 20-30cm high in the rainy season," he says.
He explains that the reasons for this are moisture conservation, elimination of runoff, easy field operations, healthy root growth and vigour as soils are loosened to provide good structure hence avoidance of soil compaction.
He advises that for good seedbed management, there is a need to have a nearby water source which is easily accessible. Also, the topography and soil nature have to be considered.
The size of land and security measures have to be taken seriously and land production history should be taken into account.