By Umar Nsubuga
As more space is being taken by property and infrastructure development, the lack of land in urban areas is slowly driving Ugandans to resort to spatial organisation to be able to use the land more economically.
'Urban agriculture' at times referred to as 'kitchen gardening' is becoming popular as more urban dwellers try to improve their nutritional and income status.
It is practiced on a tiny piece of land usually a few metres around the homestead.
Kitchen farming is ideal for growing vegetables and fruits. Vegetables grown are onions, cabbages, carrots, ddoodo, nakati, tomatoes, pepper, eggplants and fruits like grapes, pawpaw, pineapples, and passion fruits.
Joseph Bukenya who deals in kitchen farming says he took up backyard gardening to reduce expenses incurred in buying vegetables that could be grown at home.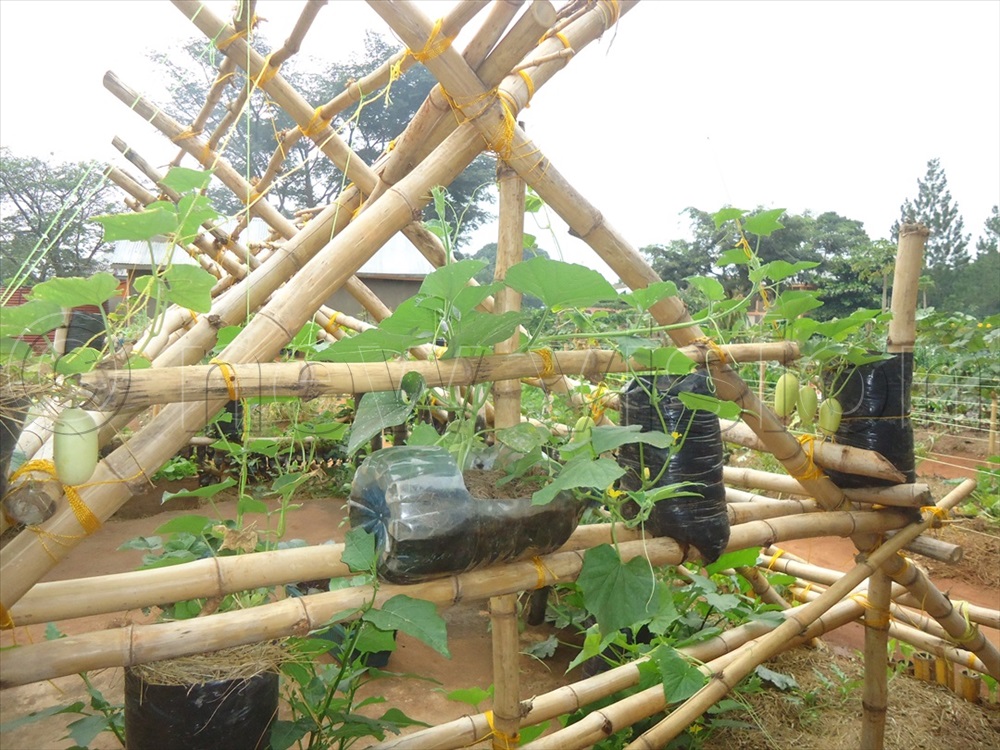 "It is now five years since he began kitchen gardening. I developed the idea when I returned from Kenya," Bukenya explained.
Some fruit trees provide shade in compounds around homesteads and fresh air plus food for domestic animals. Some fruit leaves like guava leaves can be used as medicine.
Henry Sekyewa, an agronomist says backyard gardens can be prepared towards the beginning of the rains. However, a homestead with a constant source of water can continue gardening during the dry season.
Sekyewa says many Ugandans are taking up garden farming in sack mould as one of the economical urban farming types.
This is another kind of kitchen gardening, where vegetables are grown on and around soil-filled sacks.
"Two bags are put together and then basins of mixed soils are poured into the sack until its bottom gets firm on the ground. Some use polythene bags," he says.