Today's recipe will most be appreciated by anyone on the keto weight loss diet. The cauliflower fried rice is a low carb meal packed with vegetables. It is a great substitute for rice. It has all the traditional flavour of fried rice, but is made with cauliflower. There are also a variety of options to choose from in case you want to modify the recipe during preparation. For example, swap in different veggies such as carrots to change the flavour. Substitute the eggs and add a protein such as cooked chicken and kick up the flavour with Sriracha or hoisin sauce.  With a few changes here and there, your meal may not look and taste just like the one I am sharing with you, but it will sure be worth the effort. Here is how to go about the preparation.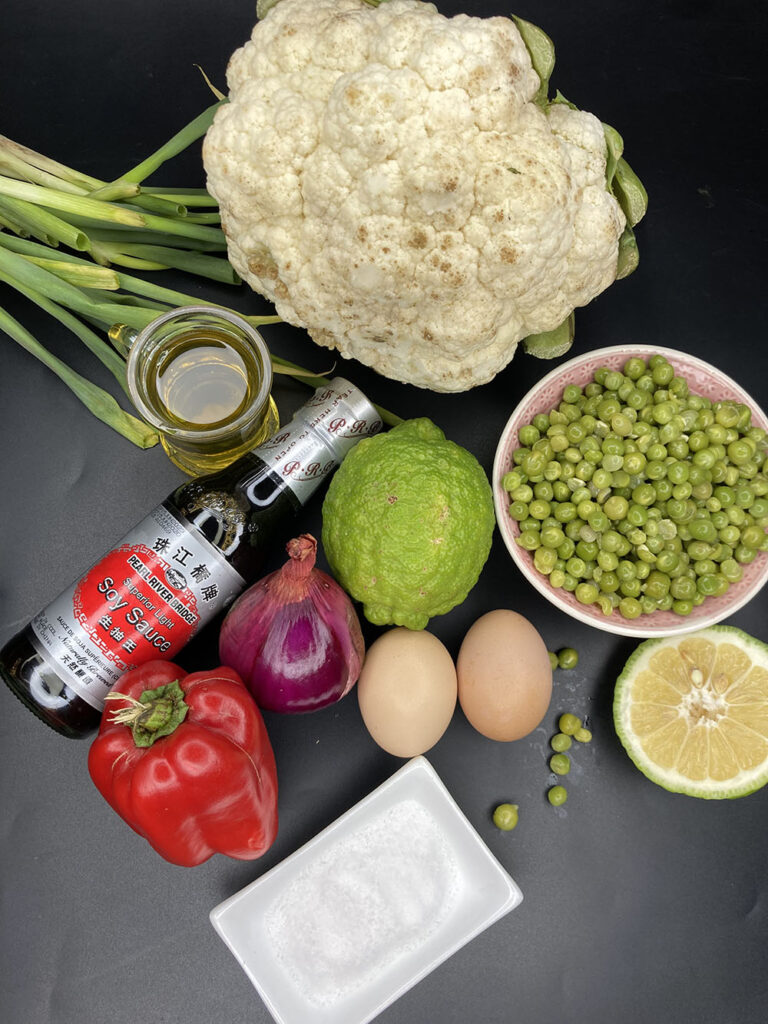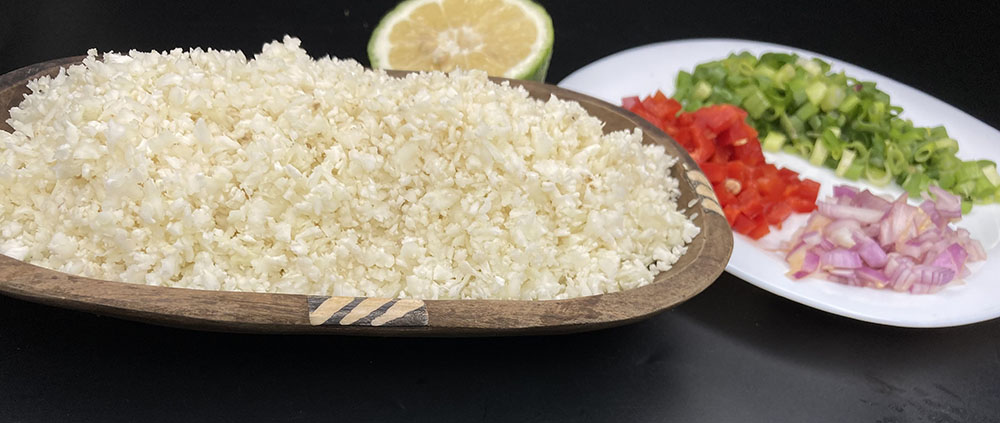 Ingredients
1 Large head of cauliflower
1 tsp lemon juice
1 Onion
2 tablespoons Olive oil
115g Frozen fresh peas
1 Red bell pepper
2 eggs
Dark soy sauce
Salt to taste
Spring onions
Preparation
Great one large head of cauliflower using a greater.
Add two tablespoons of olive oil to the frying pan.
Add in diced onions and cook slowly but stir regularly on medium low heat stirring until onions turn soft and translucent.
Add in a diced red bell pepper and some minced garlic and 115g of cooked frozen peas and cook for more two minutes stirring regularly.
Add in the grated cauliflower and turn the heat a little high. Stir everything together. Once the cauliflower is hot push it to one end of the pan and crack two eggs into the space adding a splash of soy sauce to the eggs.
Cook the eggs until they start to scramble. Mix the egg into the cauliflower rice.
Add in a table spoon and a half of soy sauce and salt to taste. Add in a teaspoon of fresh lemon juice and mix it all together.
Serve the rice onto plates or bowl and top with spring onions.