Breitenbrunn, Austria | AFP | Sunday
Once upon a time many homes in the picturesque Burgenland wine-growing region of eastern Austria were thatched.
But now Jacobus van Hoorne's house is the only one in the entire neighbourhood with a reed roof.
And to get it approved he had to do battle for two years with the local authorities, culminating in having to set fire to a model thatched house to prove that his home wouldn't be a fire hazard.
"You are practically not allowed to have reed roofs in Austria," said Van Hoorne. "You have to find a way around it, which took a long time."
Buoyed up by his legal victory, the CERN particle physicist turned thatcher hopes to revive the ancient art as a part of more sustainable house building — particularly as his reeds come from the region's UNESCO-listed salt-water lake.
"It's not just a natural raw material, but it also has great insulating properties," he told AFP.
"A roof like that… is only made of reed and (steel) wire. It's completely untreated. You can just compost it and recycle the wire.
"The nature, the material, the craft. It's just beautiful," he added.
A reed roof lasts about 40 years, said the Dutch-born scientist, and unlike conventional materials whose manufacture requires lots of carbon to be burned, reeds actually help store it.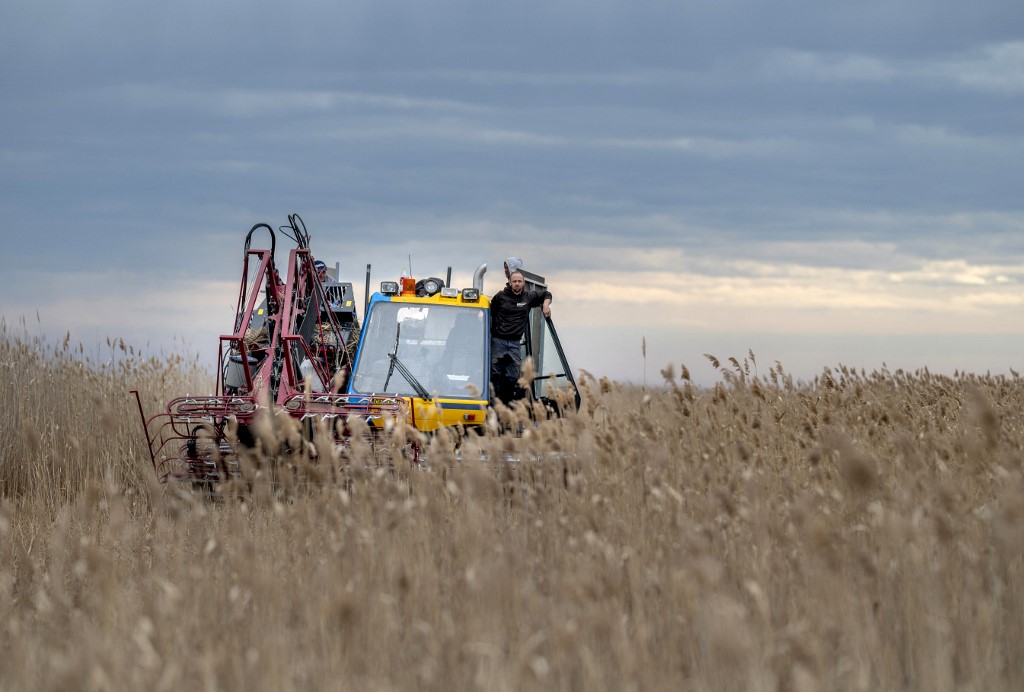 – Carbon captors –
Like straw and earth they have an almost negligible carbon footprint, said Azra Korjenic, head of the Department of Ecological Building Technologies at the Vienna University of Technology.
In fact, marshlands and moors where reeds grow are some of the planet's main carbon sinks, surpassing even forests and grasslands, according to the 2015 Soil Atlas.
Yet one of the biggest stumbling blocks to sustainability is the construction industry, which favours prefab building modules over ecological materials, Korjenic added.
Current regulations and norms are also hampering the inclusion of natural building materials.
As Austria's only master thatchers, Van Hoorne and his father are in high demand, and they also farm their own reeds locally.
But even that is not easy because of low prices and droughts which stunt the reeds' growth as the climate warms, he said.
He and four other remaining reed farmers in Austria also face crushing competition from China, which has an 80 percent share of the European market.
With his customers for now mostly in England and the Netherlands, "shipping a container from Shanghai to Rotterdam costs around $2,000 — just as much as a truck from Austria," he said.
© Agence France-Presse