The Government has embarked on massive production of grain and animal feeds to mitigate the failed weather conditions that resulted in shortage of feeds in most parts of the country.
Bright Rwamirama, the Minister of State for Agriculture, Animal Industry and Fisheries, the move followed a presidential directive in a recent cabinet sitting. The President directed that the Government must do massive production of food for humans and feed for animals to make sure in the next season we don't face similar shortages.
An independent study from Uganda Bureau of Statistics (UBOS) revealed that most parts of the country are food insecure.
Rwamirama said in phase one, they are using government ranches and government institutions to produce massively.
He said NAGRC&DB, UPDF production chieftaincy, NEC and Veterans were given money to open up very huge chunks of land.
Prisons alone is going to open up 50,000 acres, NAGRC 3,0000 acres, UPDF 20,000 acres, NEC 10,000 acres for production, NARO 10,000 acres.
The minister added that NARO will specifically deal with seeds for multiplications to avail seeds for public and government institutions.
On Nshara ranch, they are opening up 5 square miles of land for production.
He, however, cautioned officials implementing the project to preserve the environment by desisting from cutting trees.
"We are going to make sure the environment is preserved. The area has been chosen because they want to get a buffer between the national game park and production area," Rwamirama said.
The minister also cautioned officials employed to take management of government ranches to work towards improving them or they risk losing their jobs.
"We cannot be allowed to keep investing a lot of money in government ranches and people come and mess them up," he said.
Dr. Peter Mbeine, the NAGRC & DB boss, also tasked all ranch managers in the country with meeting their targets.
Mbeine said they have already started on the process of turning some of the ranches like Ruhengyere ranch in Kikatsi-Kiruhura district into a skilling and knowledge transfer centre.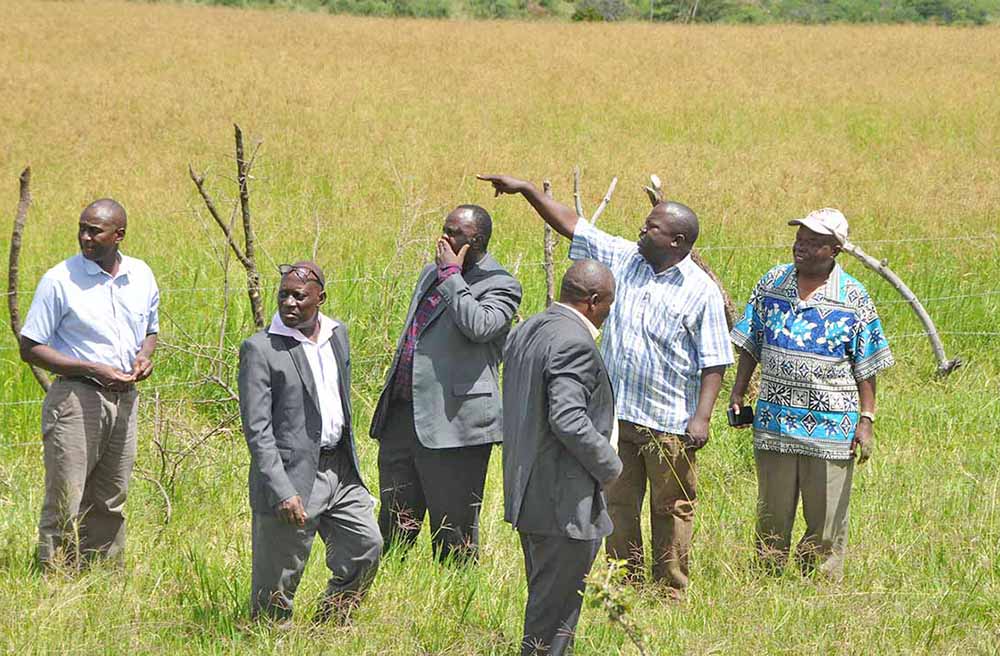 Recently, some farmers, specifically breeders of Ankole long-horned cattle, asked the Government to employ farmers who are successful with vast knowledge in preserving Ankore cows as consultants to help improve government ranches.
Farmers were concerned that animals in government ranches are not looking good in spite of the government investing a lot of resources.