By Andrew Masinde
Susan Nzabako, is a coffee farmer who has been growing coffee for many years. However, from her one acre of coffee, she never earned any profit.
She would harvest only 2.4kgs of coffee cherries per tree which was below the standard of 5kgs per tree.
"For eight years I was not making any profit. All I could afford was to buy food and also solve simple domestic needs," she says.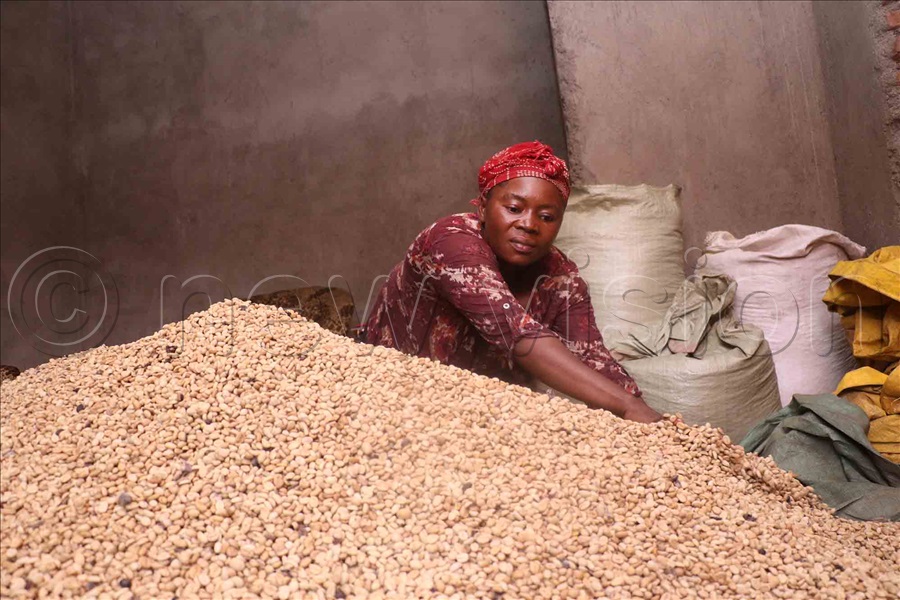 However, after getting training on good agronomic practices such as weeding, and stamping old trees among others from Bukonzo Organic Farmers Co-operative Union Ltd (BOCU) Kasese, today her yields have increased.
From one coffee tree, she now gets 5kgs of dried coffee beans. And in an acre, she has 450 coffee trees. In an acre, she has 18,000 trees.
"In a good season, I get more than 9000kgs of dried coffee which was not the case before. I have managed to build a house, started vanilla growing on four acres, and many more things," she says.
Martin Bwambale, another coffee farmer says that before the training, he was not making any profit. With the training in good agronomic practices, which he started applying on the farm, his coffee production has increased.
From an acre, Bwambale says from five bags (60kgs) of coffee cherries per acre, today he produces nine bags (60kgs) of coffee cherries per acre.
Harriet Businge, is another coffee farmer from Kitabu village, Kibirizi sub-county in Kasese district. She has been growing coffee for seven years.
Businge says that initially, she was growing coffee on one acre.
Most of the time she would mortgage her coffee to middlemen who would give her money to solve her problems. Like many farmers in Kasese, she didn't know that she was being cheated.
"I thought the money they were giving me was up to the standards. And since they were buying half-dried coffee, I also thought I was cheating them," she said.
She adds that she did not know that when coffee trees grow old, their production is reduced, thus the need to cut them so that they develop new shoots.
She also didn't know that coffee needs to be weeded also applies fertilizers when planting seedlings.
"I was also not aware that coffee had to dry completely before it is sold. But after training in GAP, today I dry all my coffee and practice good agronomic practices such as weeding, pruning, and mulching among others," Businge says.
She is now happy that today she also knows bookkeeping. She also knows how to calculate her expenditures on the farm among others.
Moses Mbayahi, a field officer says that good coffee quality starts at the farm level, which needs to be managed well.
He, however, says that some farmers (35%) have not been exposed to good agronomic practices due to limited extension service delivery which affects production.