By Kellen Owente         
For a long time, fish farmers have continuously lamented about the highly priced imported fish feeds. However, there were all smiles at this year's New Vision's Harvest Money after they were informed that feeds will be readily available by next year.
Facilitating a session at the Seventh edition of the Expo, Richard Ddungu, the aquaculture scientific fish breeder at the National Agricultural Research Organization (NARO) said that through research, the Agency has discovered the local ingredients which can make the local feeds and will be sold at a subsidized price.

The three-day expo was anchored on the theme 'Farming as a business-post Harvest Handling and Value Addition. The exhibition event which started on February 10 ended on 12 having attracted big and small exhibitors who were showcasing what they can offer to the public.
At the expo, there were also experts in different fields including poultry, piggery, goats, bees-keeping, coffee, urban farming and fishing who were training the participants.  During the event, people benefited from the technologies and Information provided by at least over 500 exhibitors.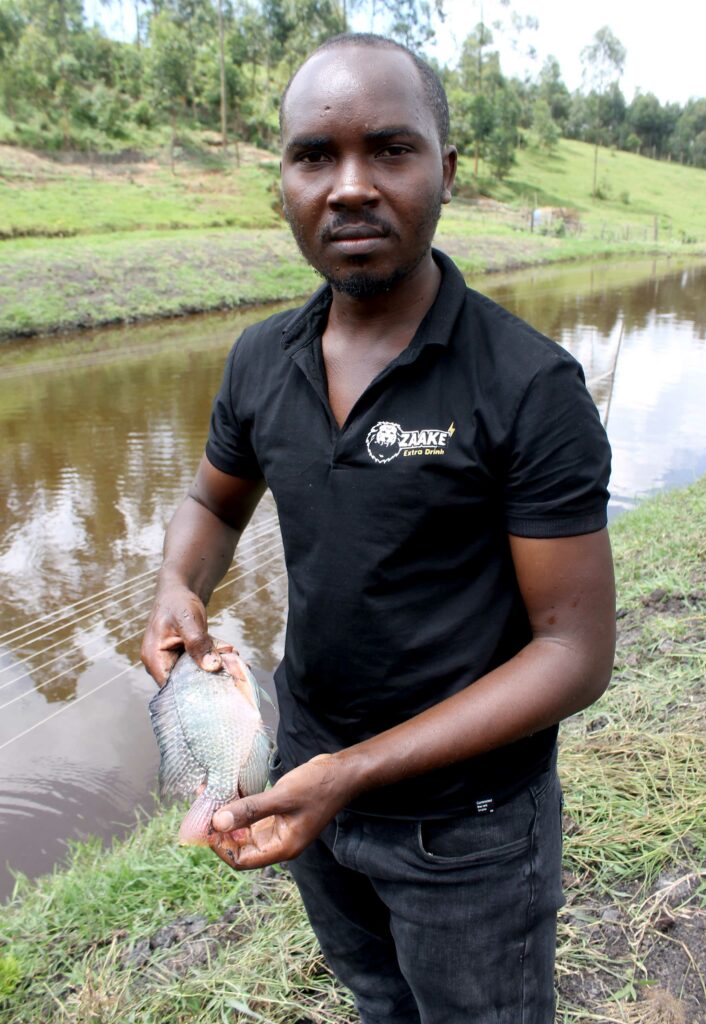 Ddungu said that the raw materials including Soya, Wheat bran and rice will first undergo the phase of characterization to enable them come up with formulas which will eventually produce the feeds.
"We realized that we have plenty of food in Uganda but yet our farmers are decrying high costs of fish feed. This needed a solution to see that they can access relatively low prices compared to what they import," he said.
In partnership with the private sector, Ddungu said that NARO is currently undertaking a validation phase of farms to see if these formulas which are being originated to create local fish feeds can actually work.
"We carefully selected the private sector because they are scaled up for the farmers to access them and therefore once these feeds are on market, it is easy for everyone," he added.
Ddungu added: "Although there are some of the local producers of fish feeds made by Ugachic poultry breeders and others, their ingredients are not fully exploited and less trusted by farmers; they base them on foreign literature, but we want to characterize these raw materials locally,".
According to the Export Promotions Board Statistics 2015, the government is losing approximately $200m (sh692b) annually, due to the dwindling fish exports.
The statistics also indicate that fish exports slid to $100m(sh364b) down from $300m (about 1.038trillion) in 2013.
The Uganda Fish Processors and Exporters Association (UFPEA) 2015 report indicates that the country's fish production stood at 461,000 metric tonnes in that year, against an aggregated demand of 758,226 metric tonnes. It also shows that fish exports fetched $113m (About sh 411b ) in 2015.
Fish farming was introduced in Uganda in the early 1940's. Currently, it comprises about 15,000 farmers who have about 20,000 ponds with one or more species.
According to the Uganda Fish Processors and exporters Association, production from ponds currently averages about 2,500 tonnes a year, contributing about 5% to Uganda's fish production .