By Kellen Owente
Farmers have welcomed the prospect of buying fish feeds at lower prices. The National Agricultural Research Organization (NARO) announced during the Harvest Money Expo that locally manufactured, cheaper feeds would soon be available. Fred Tumwebaze, one of the attendees from Ibanda district could not hide his excitement as he sighed with relief and giggled softly while walking out of the training room.
"I started fish farming in 2017 but I can tell you that at some point, I felt like giving up because of the high costs of taxes on imported fish feeds. Hearing this from this expo brings me so much joy," Tumwebaze said.
He noted that local feed production will enhance sustainability to provide quality feed and ensure growth of the aquaculture industry in Ugandanoting that there has been a stumbling block of the sector due to the lack of feed
Regan Opolot, who has been in fish farming for the last 20 years said that feeds have been his biggest problem.
"I spend between sh2m to stock 5,000grams of the fees for the catfish, and between sh450,000 to 500,000 for my Nile Tilapia. So, hearing that the NARO is doing something gives me hope for growth in the fish industry," he added.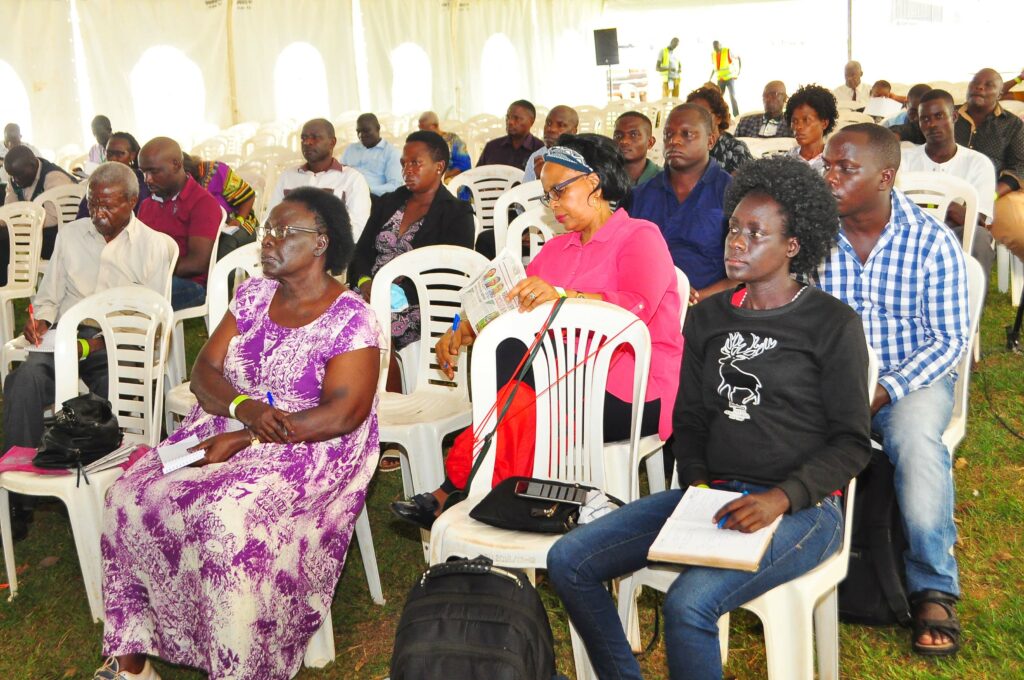 Beginners tipped.
Richard Ddungu, the aquaculture scientific fish breeder at NARO went ahead and asked the fish farmers to identify the right species of fish, a good environment and carry out research if they want to be successful fish farmers. He advised the beginners to breed cultured fish, including African catfish and Nile Tilapia because according to their research, it is the best option.
"Many beginners find it difficult choosing the right species to breed, but I can assure you that with the research we have done as NARO, those who have unique features that are desirable on the market," Ddungu said the two types of fish are advantageous because they grow fast, are resistant to low oxygen concentrations and have easy farm management techniques.
Also, they can thrive in ponds and cages, which are commonly used in Uganda. Ddungu also asked participants to ensure that they have clean water sources, warning that not everywhere that one sees water is ideal for fish to thrive.
Having attended for the first time, Hellen Oguli hailed New Vision for organizing the expo, noting that she was able to acquire knowledge on what needs to be done for one to succeed in fish farming as a beginner.
"After listening to the experts, I now know that I have to go and construct an earthed tank at my farm in Serere district but before I can even do, I am going to go and write a business plan because I am not just looking at farming but rather make profits," she added.