By Stephen Nuwagira
Farmers in the different clusters should come together and market their produce jointly to gain more from their investments, Dr Ferdinand Bitanihirwe, the chairman of Ibanda District Farmers Association (IBADIFA), has said.
Dr Bitanihirwe said the prevailing arrangement where most farmers are working alone is to the detriment of the individual farmers and sector, arguing that the buyers were only interested in making a killing from their sweat.
"When we are organised this will increase our bargaining power and hence better prices for our produce. Besides, we are able to control the quality of the products, enabling us to demand for better prices," he said.
You can manage risks together when producing and marketing in a group, he added.
The official cited the dairy farmers in Ankore who organised themselves and have been able to build a big factory in Mbarara where they will process the milk.
"They were able to achieve this by contributing their daily supply for about five years. Presently, the group is waiting for equipment in order to add value to milk," he said.
According to him, the bulk milk buyers have formed a cartel and depressed the prices of milk.
"In Kampala a litre of milk costs sh3,000, but farmers are paid about sh1,000 at the dairy. Compared to Uganda where the dairy farmers earn about 30% of the actual market prices, in Burundi they get 61% of the market price, while it is about 50% in Kenya. So if we organised ourselves in cooperatives and sold final products, we would be able to give the farmers at least 50% of market price of milk," Bitanihirwe emphasised.
This was during an agriculture conference and exhibition organised by Ibanda Community Organisation Network (ICON) at Ibanda University on December 29. The event held under the theme, "Developing Ibanda through agriculture modernisation and value addition: challenges and opportunities", attracted about 150 farmers, academics, local leaders, sector innovators, agro-enterprises and institutions, and students.
Dr Bitanihirwe said IBADIFA is encouraging all the different agricultural clusters to form cooperatives and market their produce as groups, not individual farmers.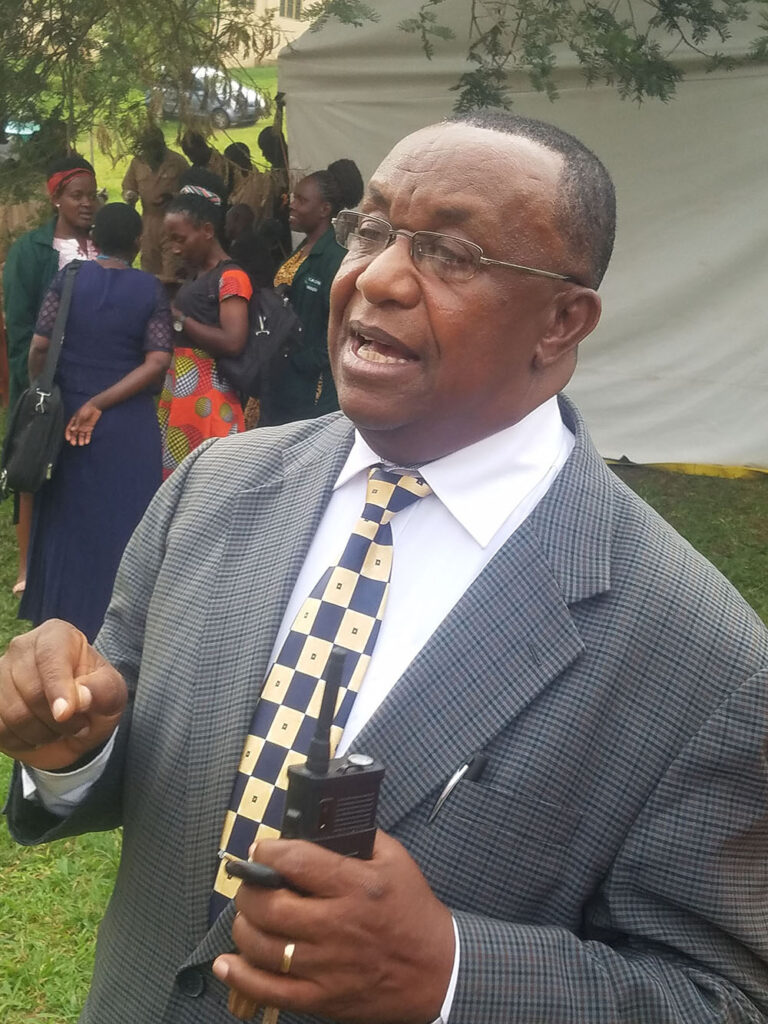 Ibanda district chairperson Herbert Happy Mayanja has been rallying coffee farmers to form cooperatives over the past few months. He argues that working in groups presented them many benefits, mainly earning more from their coffee compared to the present situation where the coffee growers are at the mercy of middlemen. Already an interim district committee is in place to spearhead the formation and registration of primary coops that are being formed from the village level by the coffee farmers.
David Kiiza, a coffee grower in Kashangura, Kagongo division, welcomed the idea of working in groups, saying this could enable farmers to access affordable inputs like pesticides and seedlings. He noted that the agriculture sector was developing at a slow pace because it is not organised, a situation he said cooperatives can help to address.
Dr Elviada Agnes Twesigye of Kabaare Bisheshe Division, said that when working in groups they are able to learn from each and improve the production process and other areas of the value chains.
"As individuals we can't do much. However, groups have the advantage of numbers and are able to bargain and lobby for better prices and support for members. This is something one can't manage as individual farmers," said the Kyambogo University lecturer.
Patience Katungye said when smallholder farmers come together and market jointly, the gains are immeasurable.
Katungye, who belongs to Bisheshe Coffee Processors Cooperative Society, said members get better prices compared to those that sell their coffee as individuals.
Other challenges persist
Meanwhile, Dr John Paul Ninkusiima, the Ibanda South MP, expressed concern over 'improved seeds' provided by the Government, saying they do not germinate when farmers plant them the following season. This, he said, was something that the experts and government needed to investigate further.
Dr Twesigye said feeder roads in rural areas were in bad condition, which resulted into farmers being paid less for their produce.