By Andrew Masinde
Adoption of soil erosion control measures has saved farmers in Bududa from losing their crops and also improved soil fertility.
The farmers have introduced measures such as digging trenches across the hills, planting grass bunds and fodder trees such as Calliandra and agroforestry trees which act as wind breakers in their gardens.
According to farmers, all the measures have helped to control soil runoffs during the rainy seasons but also helped farmers to get fodder for their animals.
Michael Namis Dan, a farmer from Matuwa Village, Bushika Subcounty Bududa district says before he was trained to dig trenches, his crops were always washed away by rains.
However, after digging the trenches and planting the grass bunds across his gardens, today he has no issues.
"Soil erosion has reduced in my gardens due to practicing a number of soil control measures. I have planted animal fodder such as Calliandra which holds my soil but also, I use it to feed my animals, "he said.
Margret Nandutu, another farmer from Munyende village, says that before she was trained, whenever, it rained soil erosion was the order of the day. The top soil would be washed down stream something that has caused soil infertility. This was because she did not know how to dig trenches that control runoffs
However, today she has planted trees including fruit trees, dug trenches and these have helped to control soil erosion in her garden.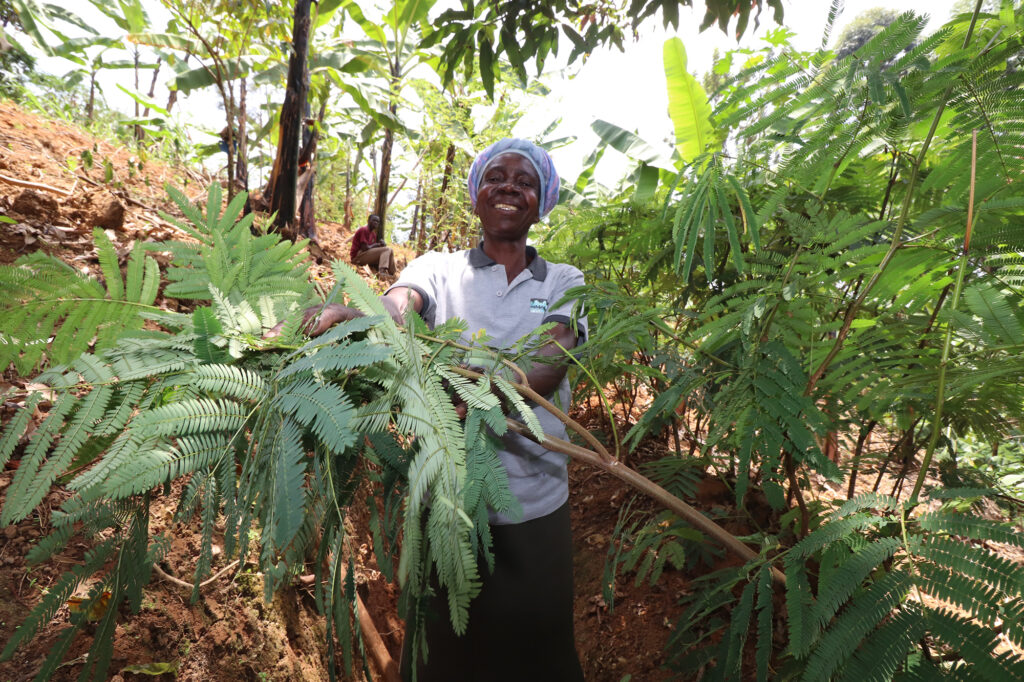 Emmanuel Etonu, the regional coordinator for Manafwa Watershed Restoration and Stewardship (MWARES) project says that one of the activities that farmers were trained in as a way of controlling soil erosion was the creation of trenches that help to control soil erosion and water runoff downstream whenever it rained.
According to Etonu, the farmers are trained to dig trenches that are two feet down two feet on the sides.
"To control soil from filling up the trenches, the farmers are advised to plant grass along the trenches and calandria trees. These hold the soil hence making it easy for trenches to hold the soil," he says.
Stressing that with the grass planted on the sides of the trenches the farmers use them to feed their animals.