By Umar Nsubuga
Alice Ssezi who grafts Hass avocado says a fruit tree is grafted to have a short stem, which makes harvesting the fruit easier.
The tree starts bearing fruits when it is one-foot high. She says in three years, each tree can yield 10,000 fruits, translating to 1.6 million per acre.
"The Hass avocado tree can produce fruits for up to 50 years. If the tree is cared for properly, the size of the fruit as well as the yield increases and the returns get better," Ssezi says.
Kennedy Rwabona, another Hass avocado farmer in Kabale says Hass Avocado is a dark green-coloured, bumpy skin large-sized fruit weighing between 200 grammes and 300 grammes.
When ripe, its skin becomes dark purplish-black and yields to gentle pressure, he also says farmers can have two harvest seasons a year and the tree's lifespan is approximately 50 years.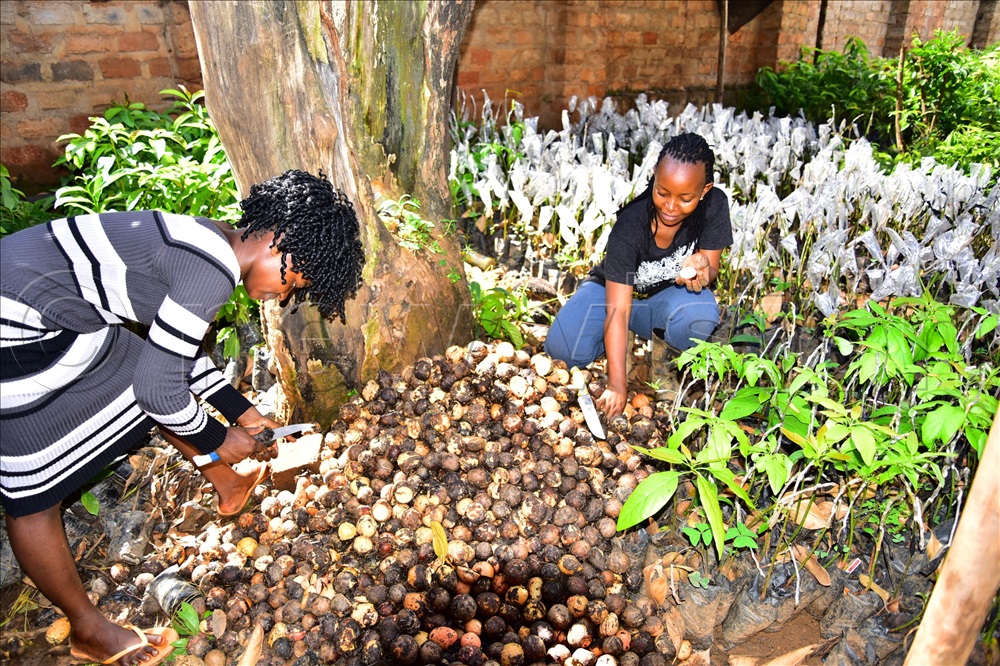 When ready to serve, it becomes white-green in the middle part of the inner fruit.
Owing to its taste, size, long shelf life, high-yielding and in some areas, year-round harvest, Rwabona says the Hass Avocado type is the most commercially popular avocado worldwide.
Their potential health benefits include improving digestion, decreasing risks of depression and protection against cancer.
"It is naturally nutrient-dense food with nearly 20 vitamins and minerals, and it is the only fruit that provides a substantial amount of healthy monounsaturated fatty acids," he said.
-monounsaturated fatty acids are chemically classified as fatty acids containing a single double bond (in contrast to polyunsaturated fatty acids containing two double bonds and saturated fatty acids without double bonds).
Ideally, the tree is expected to yield about 250 fruits in the first year of harvest. In the fourth year when the tree has reached its full maturity and productivity, each tree will produce 800 fruits, bringing the total to 128,000 fruits.