By Kellen Owente                          
Experts have noted with concern that while Agriculture is the back born of Uganda's economy, its schools are in a shambles.
"The agriculture demonstration farms are in a poor state, Kabanyoro Research Agricultural Institute has poor equipment, infrastructure, human resources," said Dr. Emma Naluyima, a seasoned farmer. "This not only limits training of farmers but also affects the youth who would have loved to join the sector."
Dr Naluyima noted that the number of farmers seeking knowledge from the private sector is now overwhelming, saying this is a direct result of the collapse of state agricultural educational institutions.
Dr Naluyima was leading some of her pupils in a training session which is a follow up from the Harvest Money Expo at Kololo Independence Grounds last month. The event was held under the theme 'Farming as a business – post harvest handling and value addition.'
Explaining the importance of investing in agriculture, she emphasised that it is the most important sector in the county.
According to the Uganda National Household Survey (UNHS) 2017 report, Agriculture employs approximately 72% of the population.
She added that as an educator who owns a primary school with a unique approach and learning model that equips pupils with skills to solve agricultural skills, Naluyima implored the government to invest in such infrastructure to involve every Uganda into the system.
"My school is the one of those few institutions in the country that involve children right from a tender age into practical agriculture.  If we want to change the mind-set of our youth, it will need us to interest them while still young because they can easily grasp them," she added.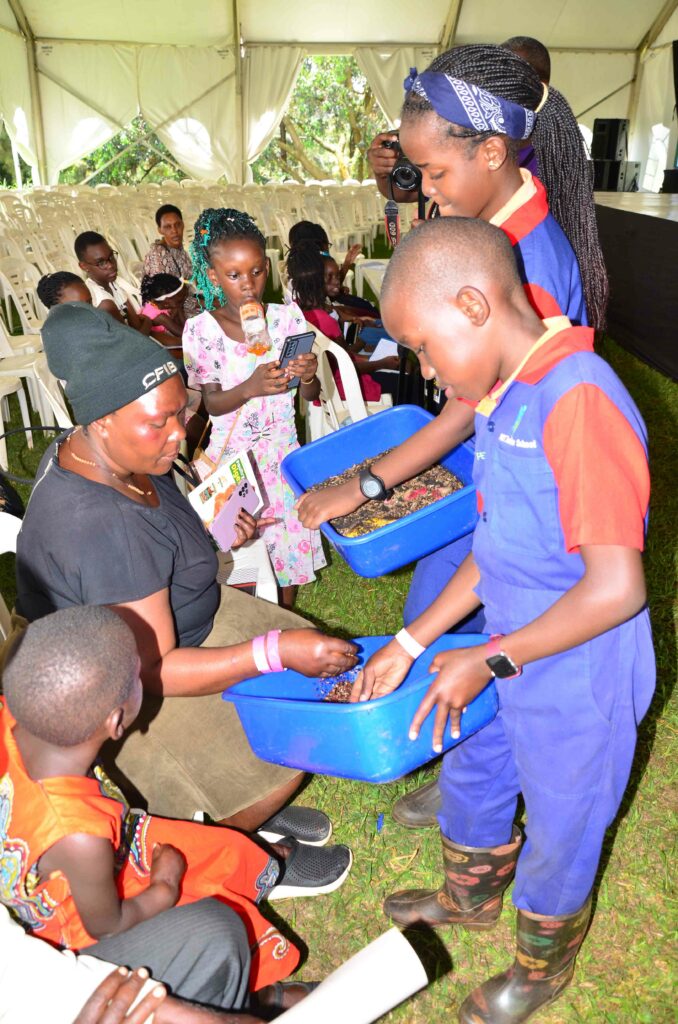 Naluyima owns MST Junior School located in Bwerenga, off Entebbe Road, a school with a unique approach to equip pupils with unique skills to solve agricultural issues such as food insecurity, waste mismanagement and malnutrition.
She explained that one of the reasons she thought of establishing an Agriculture-based institution was the regular visits of many farmers on her farm in Bwerenga seeking guidance on how they can involve their children into farming.
"It was hectic for me, I had my family and farm to attend to, but yet was still overwhelmed with the number of people that came to farm each day, I decided why not establish a school where we can train youngsters," she added.