By Prossy Nandudu
Beekeepers have been asked to take advantage of the organic market in the United States and European Union to earn from their bee products.
The call was made by Dr Deborah Amulen, a Lecturer in the Department of Livestock and Industrial Resources at Makerere University, during the World Bee Day Celebrations at the National Crop Resources Research Institute NaCRRI at Namulonge on Saturday.
Amulen told stakeholders in the bee industry that through Oxfam and fair trade, organic honey is on demand. So far farmers benefiting from this market are from Tanzania's Miombo forest, who are exporting Wild Forest Honey.
To increase the production of these kinds of honey she advised bee exporters to work with indigenous people like the Batwa who live near wild forests and parks like Queen Elizabeth National Park to harvest wild forest honey.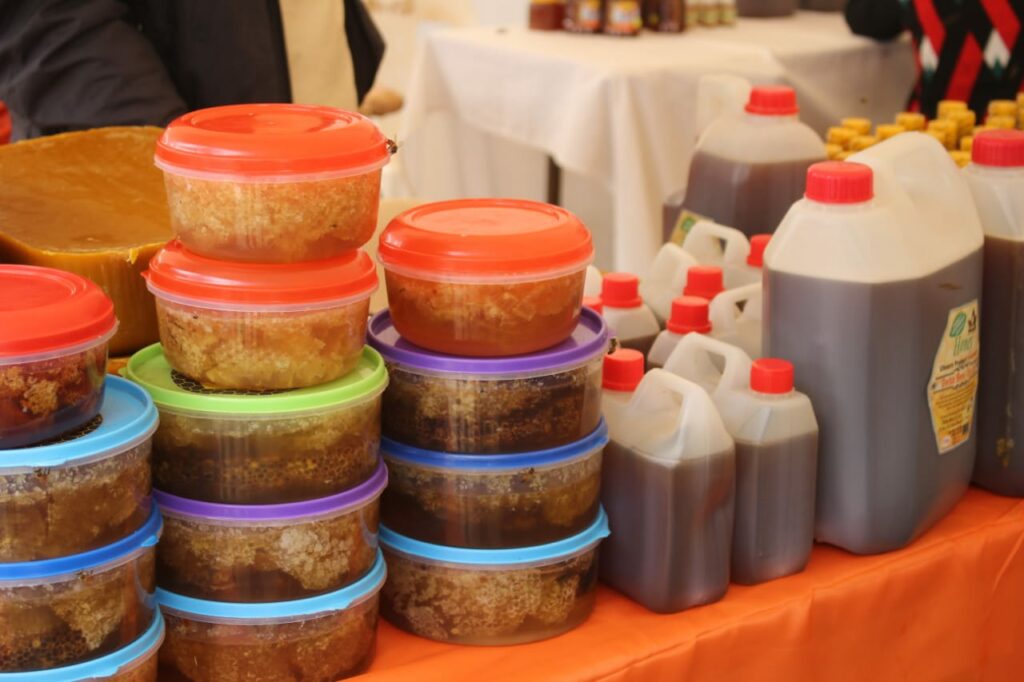 In the meantime, she advised scientists to characterize honey produced in Uganda to understand the type with higher value such as health matters, and the cost to increase earnings from the bee sector.
She gave an example of a type of honey called Tupelo, which is in high demand in the USA. She added that 140mills of Tupelo Honey goes for $100.
This kind of honey is said to be having a high Oxygen Radical Absorbance Capacity; which means that it has the capacity of protecting the skin against damage from free radicals from the sun which further prevents diseases such as skin cancers and other skin conditions.
During celebrations to mark the World Bee Day at Namulonge on Saturday, stakeholders also called for the regulation of agro chemical use to save bees like the stingless bees that usually settle at the base of anti-hills.
Commenting on the initiatives, Dickson Biryomumaisho, the executive director of the Uganda National Apiculture Development Organization (TUNADO) said protecting bees and the beekeeping industry will also combat poverty through the sale of products from bees and hunger because honey can be eaten as food, in addition to sustaining the environment through pollination.
Potential from Bees/Apiary.
Biryomumaisho explained further that estimated honey production potential for Uganda is 500,000 Metric Tons annually and the current production is 24,000 metric tons but only 14,000 metric tons which is about 3% of the full potential of the sector is presented to the formal market.
From the 14,000 metric tons of honey, the country earns at least $38.4 million. However, the international honey deficit stands at 3.6 million metric tons annually.
Uganda's bee products are mainly exported to East African countries, Democratic Republic of Congo, Sudan, United States of America (USA), Germany, Japan, Kingdom of Saudi Arabia (KSA) and in the European Union (EU) market.
In addition to honey, other beehive products produced in Uganda and traded annually include: 720 metric tons of beeswax generating about $5.2 million, 5000 litres of propolis tincture generating $320,000; bee venom, 150,000 liters of honey wine generating about $900,000 annually.