By Dismus Buregyeya   
The Agriculture Minister Frank Tumwebaze has intervened in the Masaka City where coffee nursery operators' and the Uganda Coffee Development Authority (UCDA) are at war.
This follows concerns raised by the Leader of Opposition (LOP) Mathias Mpuga before Parliament over the UCDA operations in Masaka City where coffee seedlings worth millions was destroyed last week after being sprayed with chemicals.
The UCDA operation angered the Masaka Resident City Commissioner (RCC) Muhamed Kateregga who suspended the operation after the coffee nursery operators and the Masaka City Mayor, Florence Namayanja petitioned his office.
Tumwebaze dispatched a team led by the Agriculture Ministry Under Secretary, Ronald Ssegawa, NARO and UCDA to
probe the matter.
The team engaged  over 300 charged coffee nursery beds operators at Masaka City by-pass where they demanded for  the transfer of  regional extension officer  for  UCDA  John Kabalega  and some of his staff over corruption and sabotage  related complaints.
"Those officers decided to spray chemicals on our coffee nursery beds when we refused to meet their demands, they should have given us ample time to correct the wrongs," Fred Busulwa the chairperson for coffee nursery operators said.
Kabalega said that the operations against illegal coffee nursery  bed operators was aimed at weeding out wrong seedlings that affect farmers.
But the affected coffee nursery operators demanded for compensation on grounds that the operation was not done in
good faith.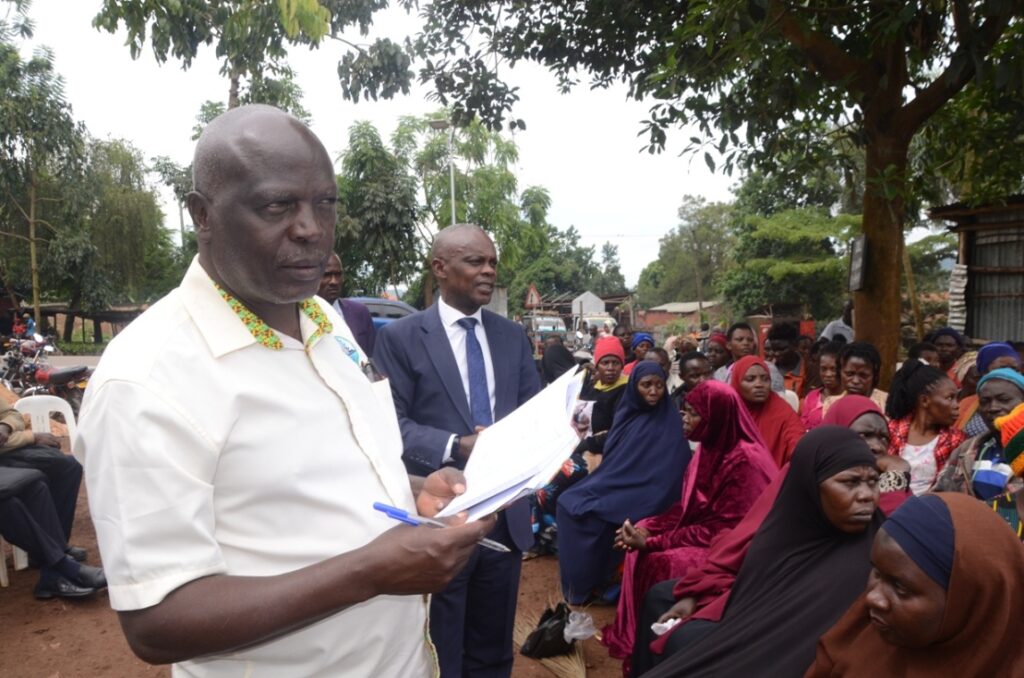 "We are the ones that provide the best coffee seedlings to UCDA ,they buy from us, they have just turned around because of selfish interests," Busulwa said.
Ssegawa and the Agricultural team asked the affected coffee nursery operators to remain calm saying that their concerns would be addressed in a fortnight.
"We are going to engage you in trainings and ensure that your coffee nursery beds  are certified to avoid the supply of bad coffee seedlings that may affect our brand and market," Ssegawa said.
The Masaka district NRM Party Chairperson, Peter Ssenkungo advised UCDA to address the challenges  raised by the farmers and nursery operators especially  corruption and bribery.
Ssegawa and Masaka City leaders later met another group of prominent and certified coffee nursery bed operators at Kajabwemi in Masaka City. Business came to a standstill when another group of nursery operators stormed the office of the Masaka City Mayor with banners calling for the removal of Kabalega from office.