By Charles Etukuri
Stakeholders in agricultural extension services should come up with resilient and competitive approaches to address food security in the country, agriculture minister Frank Tumwebaze has said.
While officiating at the launch of the first agricultural extension week organised by the agriculture ministry, partners and other stakeholders on Friday at Kabira Country Club in Kampala, Tumwebaze said there was a need to guide farmers and come up with innovative solutions.
He cited using digitalisation of extension services for people to have viable business development models that address challenges in the agricultural sector.
Tumwebaze called on all players in agricultural extension service providers to work with the ministry. The minister's advice was in his speech read by Steven Byantwale, the commissioner for crop protection and acting director of crop resources.
The agricultural extension week will take place on May 22-26 at the same venue. It will be held under the theme: Unveiling Innovative Pluralistic Agricultural Extension and Advisory Services Approaches; Actors' Resilience and Competitiveness for Food Security and Commercialised Agriculture.
Tumwebaze said this is an opportunity for stakeholders to deliberate on the status of agricultural extension service delivery and find effective means to address these challenges.
"We need to unlock the potential and contribute to the achievement of Uganda's Vision 2040 and sustainable development goals in addition to all that we have so far implemented in the National Development Plan III and through the agricultural value chain strategy," Tumwebaze noted.
He said the Government has already given six priorities to deliver results in the short and medium term.
The priority areas include research, breeding and stocking materials and associated inputs as guided by Cabinet on August 1, 2022, as well as appropriate mechanisation and climate change, including providing water for agricultural production and irrigation. Others are farm education, control of pests, diseases and vectors, affirmative action on fisheries and aquaculture, and addressing food and feed security for people and livestock.
"All these require a strong and co-ordinated agricultural extension," the minister said.
The commissioner for agriculture extension, Henry Nakelet Opolot, noted that the pillars of the sector are human resources, its competence, information dissemination and the strength of farmer organisations.
Opolot cited challenges such as the restructuring process by the Government, which he said required a degree holder per sub-county.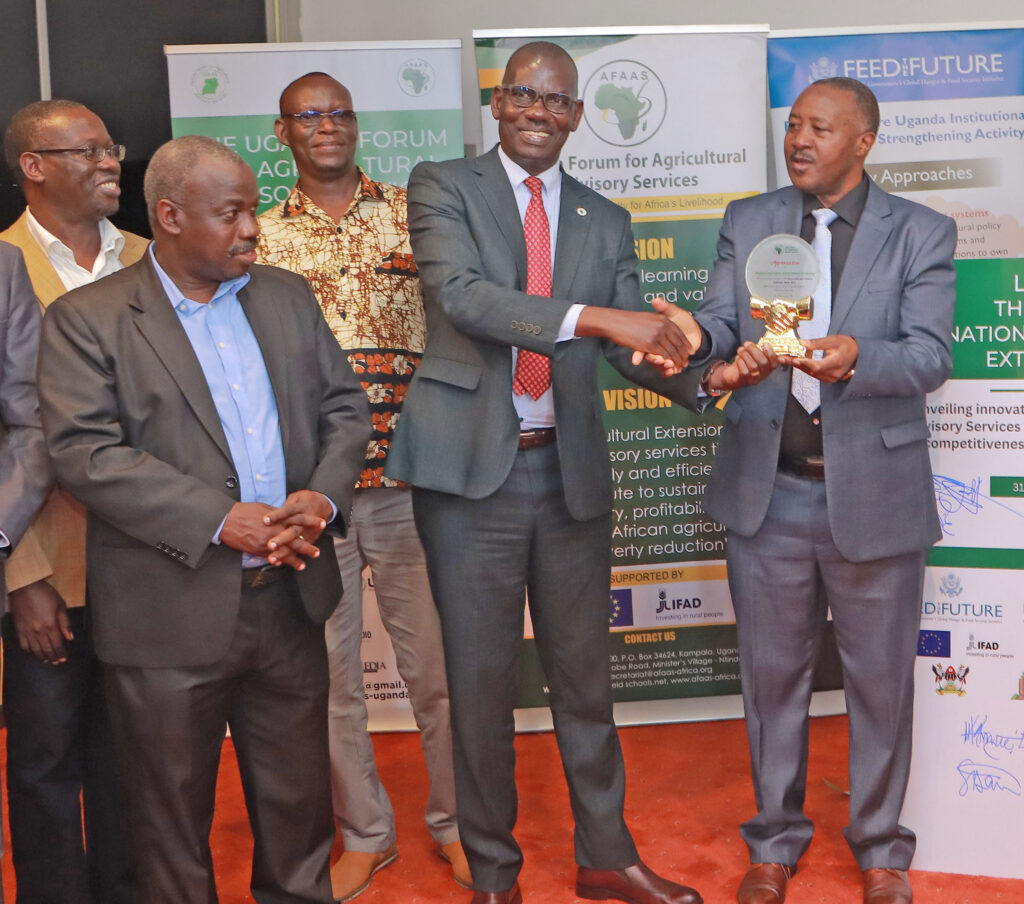 He noted that the attempt to privatise agricultural extension services was also challenging.
Speaking at the same function, John Jagwe, the Alliance for Green Revolution in Africa (AGRA) country manager, said: "You cannot transform agriculture without extension services."
Jagwe said AGRA was formed in 2007 by former UN secretary general Kofi Annan, with a dream for Africa to emulate Asia's farming practices, such as the growing of rice.
He noted that Annan expected this to happen through the use of improved seeds and fertilisers.
"However, 10 years later, things are still not shifting. So, we included extension services, managing soils, getting markets and mechanisation to the equation," he added.
Max Opolot, the director of programmes at the African Forum for Agricultural Advisory Services, urged stakeholders to motivate extension workers by giving them awards, for example.