By Ritah Mukasa
Jean Baptist Ngendakumana 51 stays with his wife Virginia and five children in Kasasa A village in Nakivale refugee settlement, Isingiro district.
He is a tailor and vegetable farmer.
Ngendakumana came to Uganda with his family in 2018 from Burundi where they fled tribal persecution. In Burundi, he was a teacher and farmer.
"I had a good job and we lived a good life but my neighbours threatened to kill me a reason I fled to safety," he says.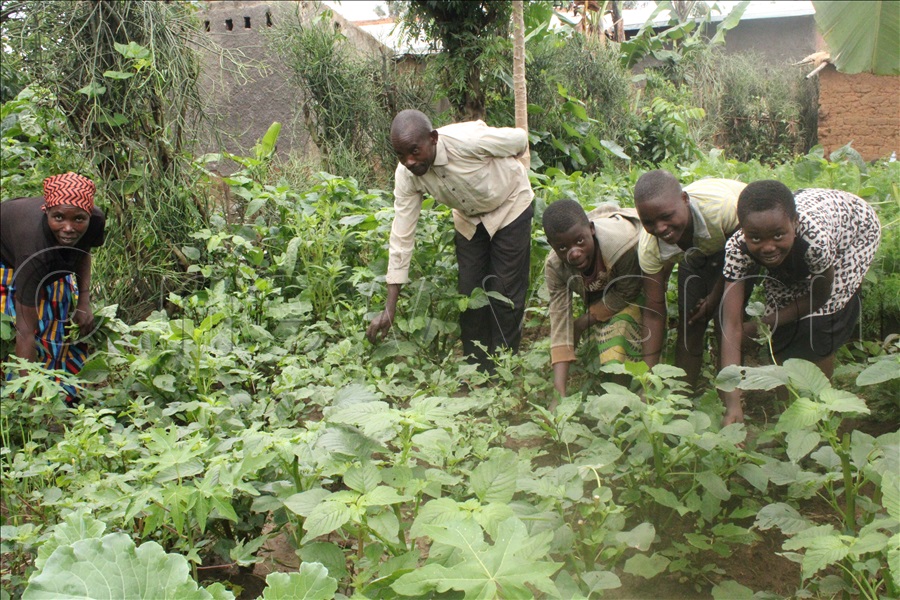 After days of moving from place to place, the family arrived at Kabazana reception center where they spent two months.
Worse still, they lost the few belongings they had moved with plus his money worth sh3m. He had planned to establish a shop wherever he would settle.
Ngendakumana resorted to working for the host communities in Ruhooko, another village in the settlement, to survive. A full day spent in the garden would earn him a small bunch of matooke.
Fast-forward to 2021, the family settled in Kasasa A village and they continued struggling to get food.
"We tried to grow local vegetables but they would dry out during the dry season," Ngendakumana says.
Fortunately, towards the end of 2021, one of their neighbours introduced them to agronomists from Youth Initiative for Community Empowerment (YICE) who helped the family to set up a modern vegetable garden using regenerative farming techniques.
Since then, they never looked back.
Today, the family survives on the garden that spans about 15X25ft. They grow dodo, spinach, pumpkin, cabbage, sukumawiki, carrots, cabbage, beetroot, eggplants and onions.
"I sell my harvest in Base camp market twice a week and earn sh20, 000/=," Ngendakumana says adding, "I also supply some to a restaurant. We use part of the money to buy home needs like salt, soap, sugar and pay school fees as well."
However, Ngendakumana says, during the dry season, it becomes difficult to water the garden because the swamps dry up. He rides four kilometers to Lake Nakivale to get water.
It is also hard to get manure.
"I am saving to buy two goats, hens and a cow for manure," he says.
Angel Mutoni, a trainer with YICE says, vegetable growing is a sustainable venture that guarantees vulnerable families food security and income.
"We work with over 300 families and encourage them to use regenerative techniques such as organic manure and pesticides to protect the environment," she says.